Top blogs CTO should bookmark in 2023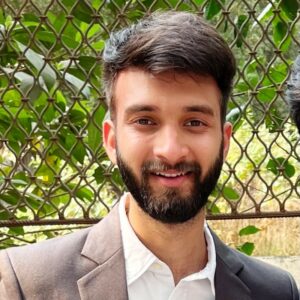 As a CTO, you need to stay up to date with the latest and greatest in the world of technology . Following new styles and developments is necessary if you do not want to fall behind the competition.
But how do you filter the sound? How do you choose your sources? After all, you can't track all the important resources available.
With so much content to fight for your attention, it can be very difficult to determine what is worth your precious time. Not to mention that it would be in line with your other responsibilities, such as, helping your CEO run a business.
That is why we have a great interest in compiling a short and interesting list of the best technology blogs you can follow as a CTO to make sure there is no escaping link.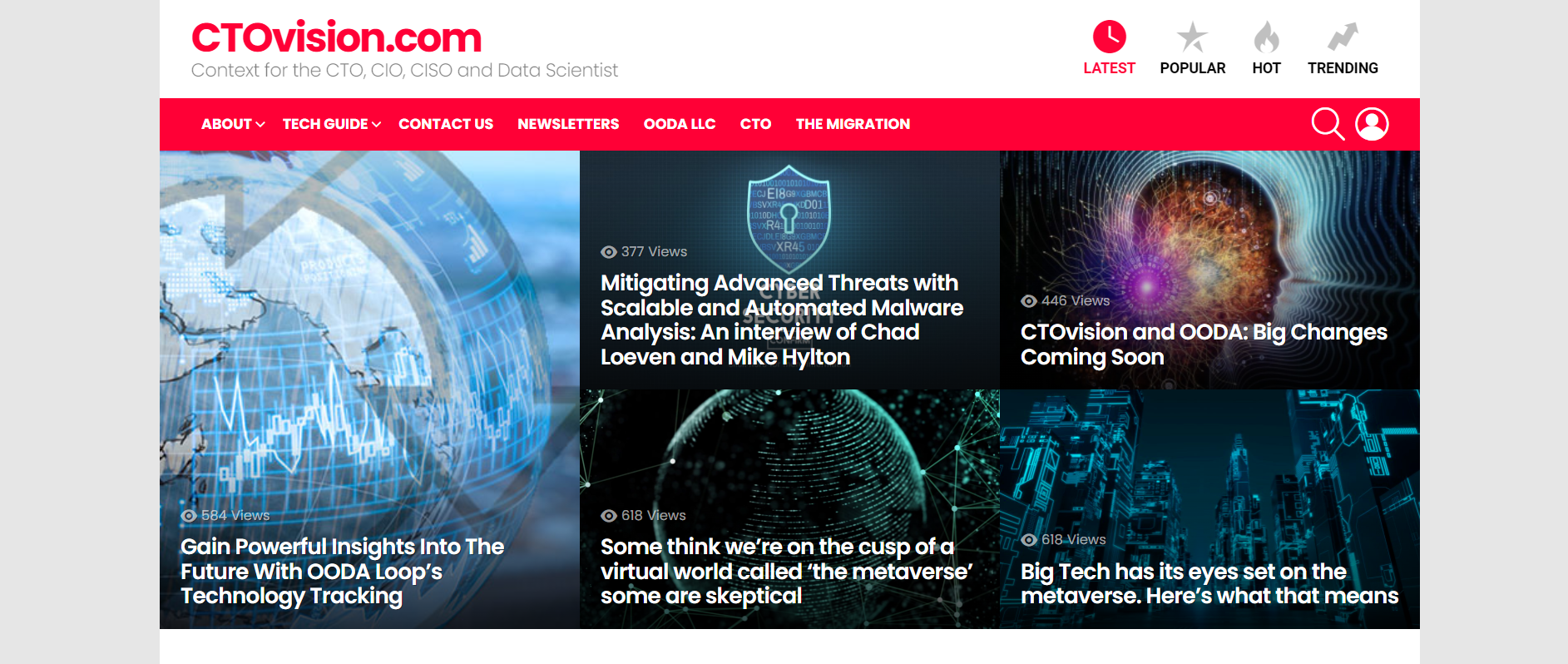 CTO Vision has a wide range of posts and articles on a wide variety of topics. Among them are cloud computing, cryptocurrency and artificial intelligence. If you feel too lazy to scroll down and want just one blog with a lot of specific information, this is what you want.
CTO Vision offers you a broad selection of articles on a wide variety of topics, including cloud computing, AI, cryptocurrencies, Mobility, Big Data, Robotics, Internet of Things, Cybersecurity and Blockchain.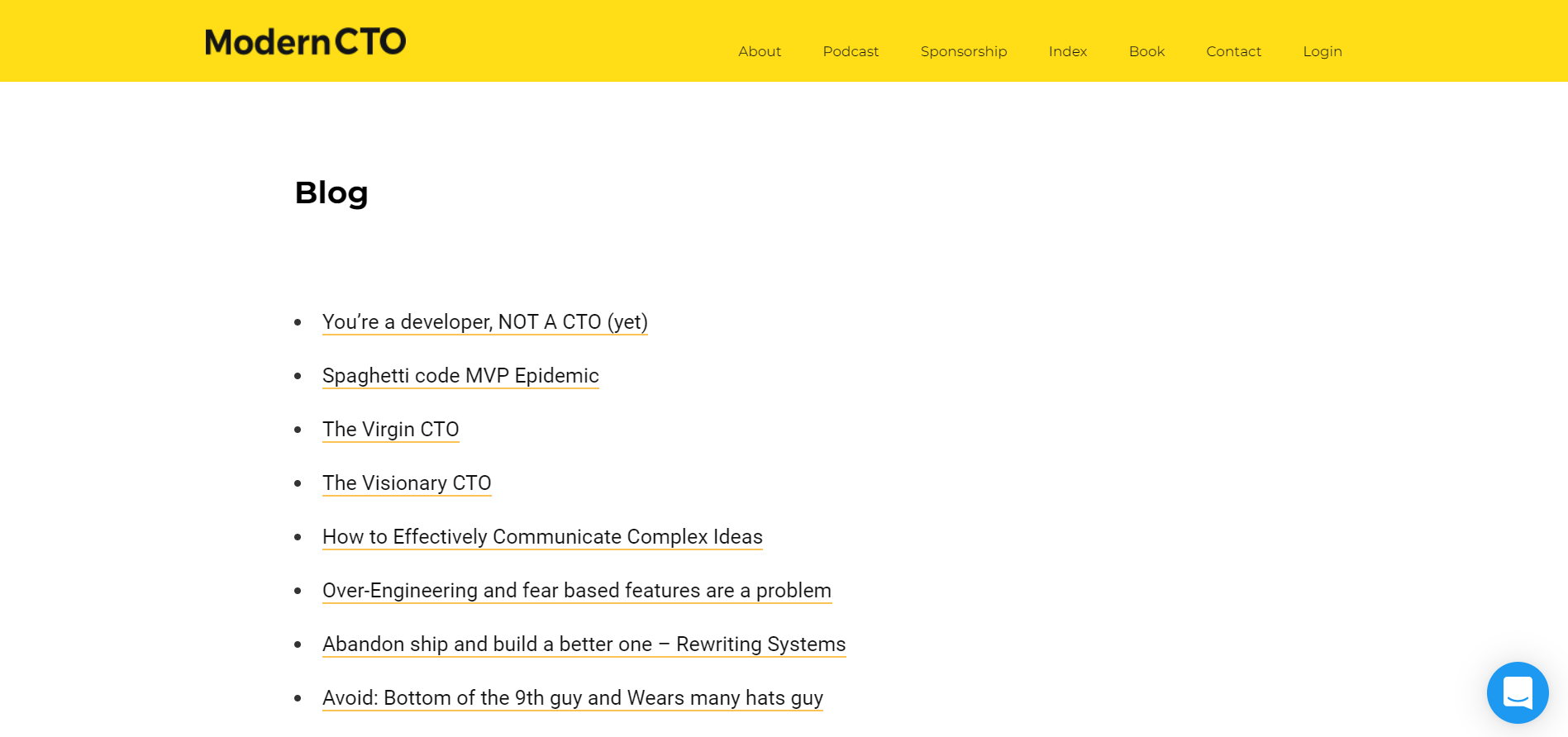 ModernCTO is a place where key Fortune 500 CTOs from across the industry (Aerospace, Artificial Intelligence, Robotics) of such companies as IBM Q Strategy and Research, Citrix, Cisco, Quora, LinkedIn, Reddit, Atlassian, Zoom, etc. tune in to grab inspiration from the stories by CTOs of world-renowned companies. You should read this blog if you're interested in learning about how to solve problems at the executive level, guide for hiring and firing consultants.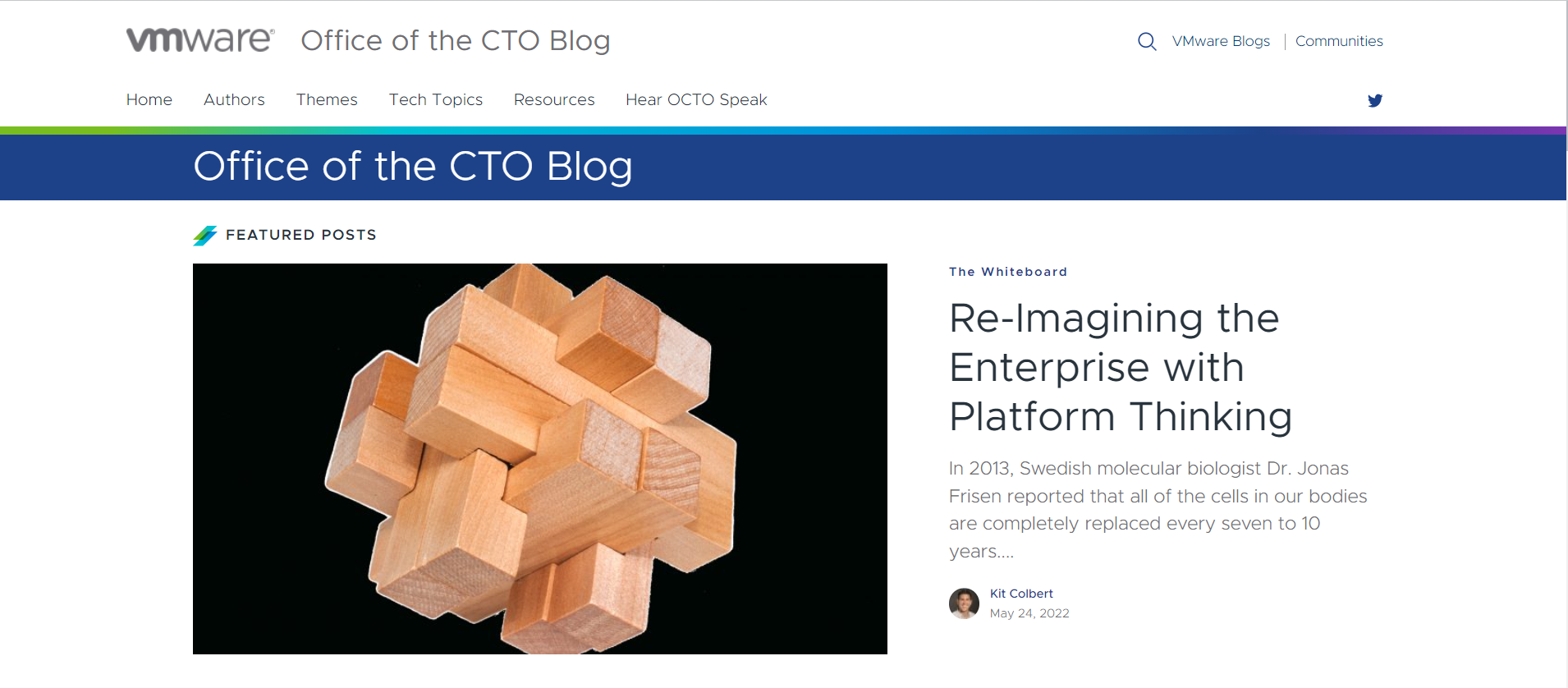 The OCTO blog has a well-ordered collection of articles. They are broadly divided into two topics Themes and Tech Topics.
Themes divide the articles into big domains like Co-innovation, strategic advisor, customer voice, work culture, the future of … etc
And the tech topics compile the articles into traditional technologies such as big data, blockchain, cloud, cryptography, and machine learning.
You will also find that the blog you just opened is tagged with which theme and which tech topic, making it easy to search.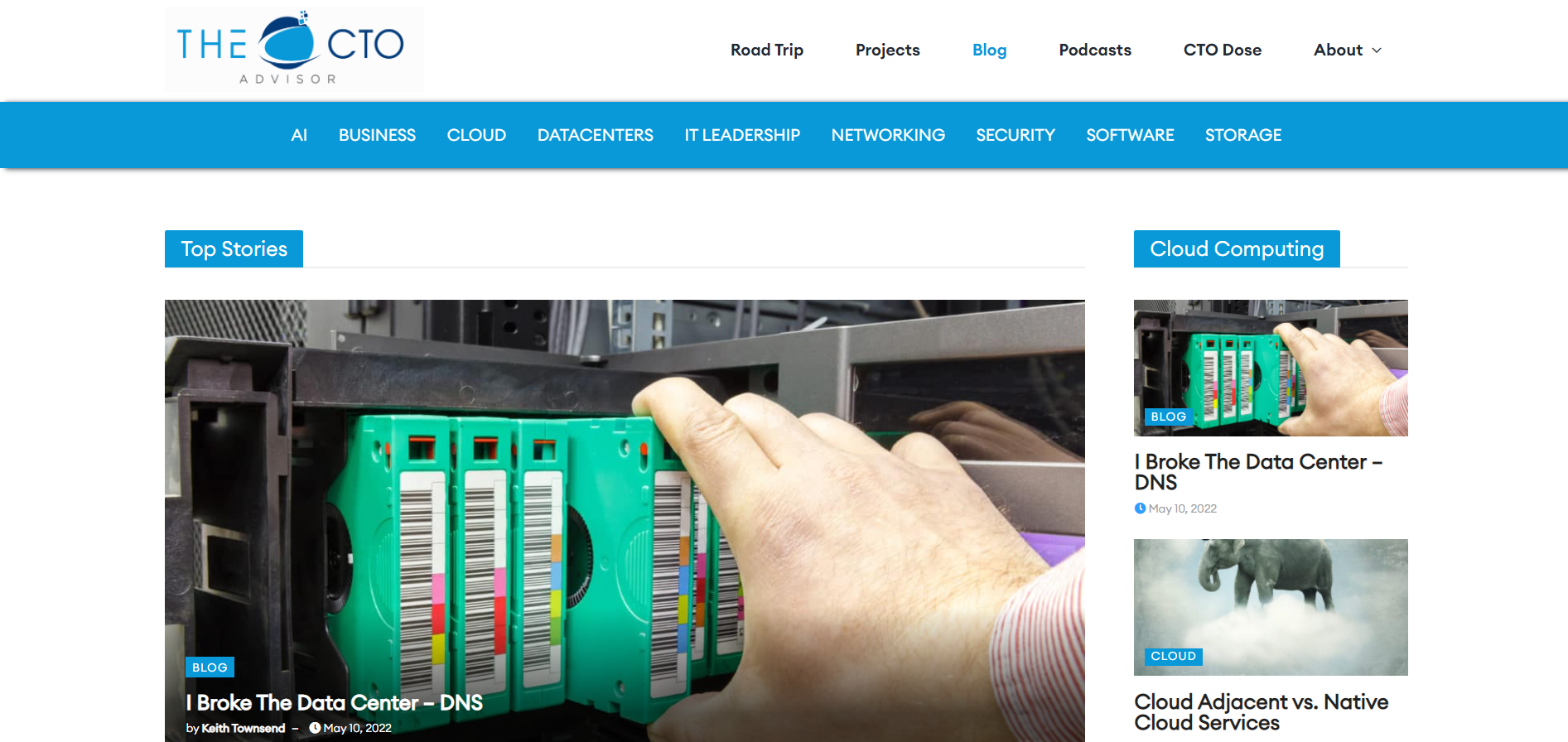 The CTO Advisor provides commentary on enterprise IT trends for the CTO and CIO level resources. 
The CTO Advisor helps organizations separate the signal from the noise. Should your team implement Redhat OpenShift vs. waiting on VMware Tanzu to mature? Should you use Amazon ECS across your hybrid infrastructure? Most importantly, do you need a container strategy? They help you answer these questions.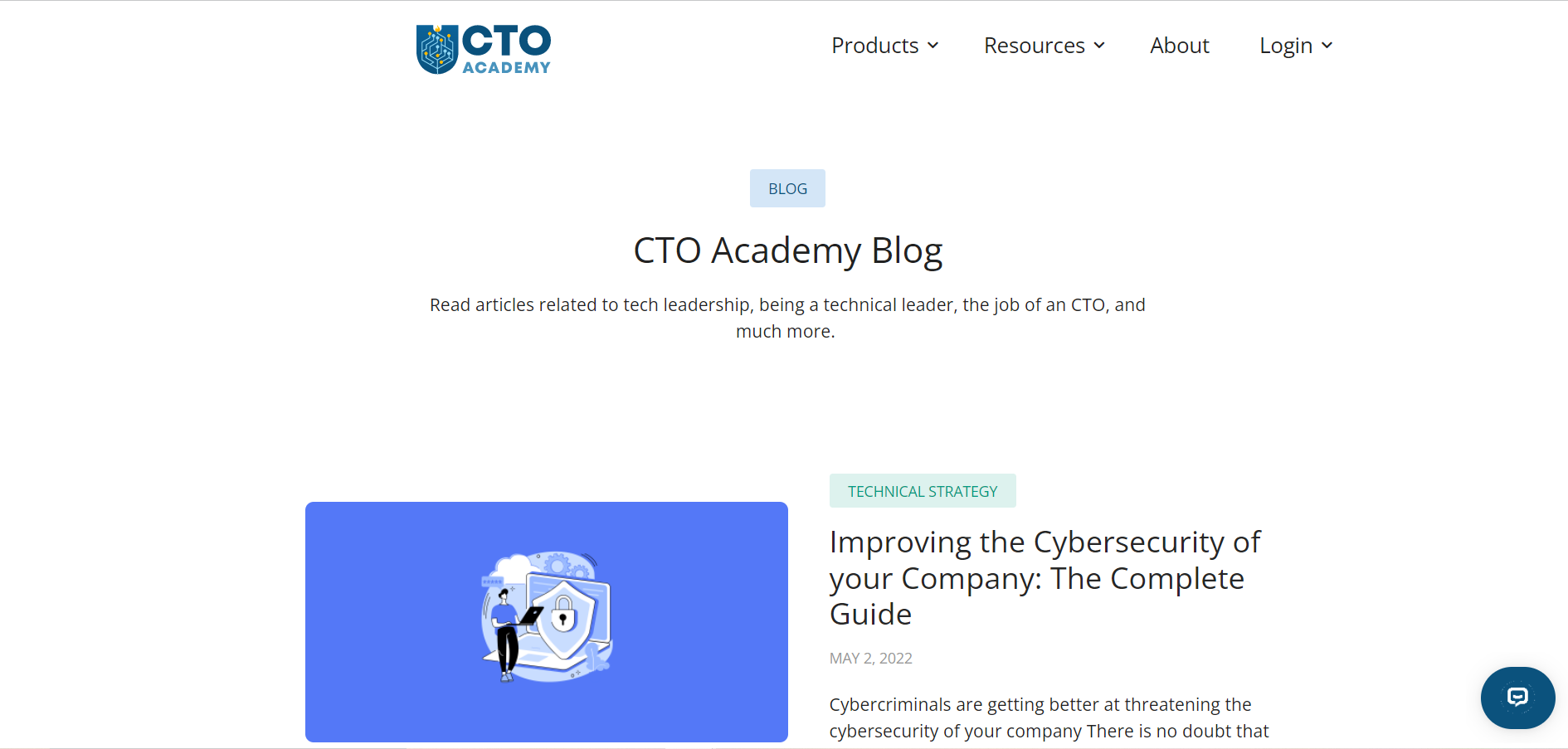 This is a digital version of the printed magazine, which is a renowned authority on all things tech. It contains well-written blogs which have complete and concise points making them easy to understand.
Also on every title of a blog, you will see a tag on it highlighted in green colour which can be used to skim easily through relevant blogs and on clicking it every blog that comes under this tag will be displayed.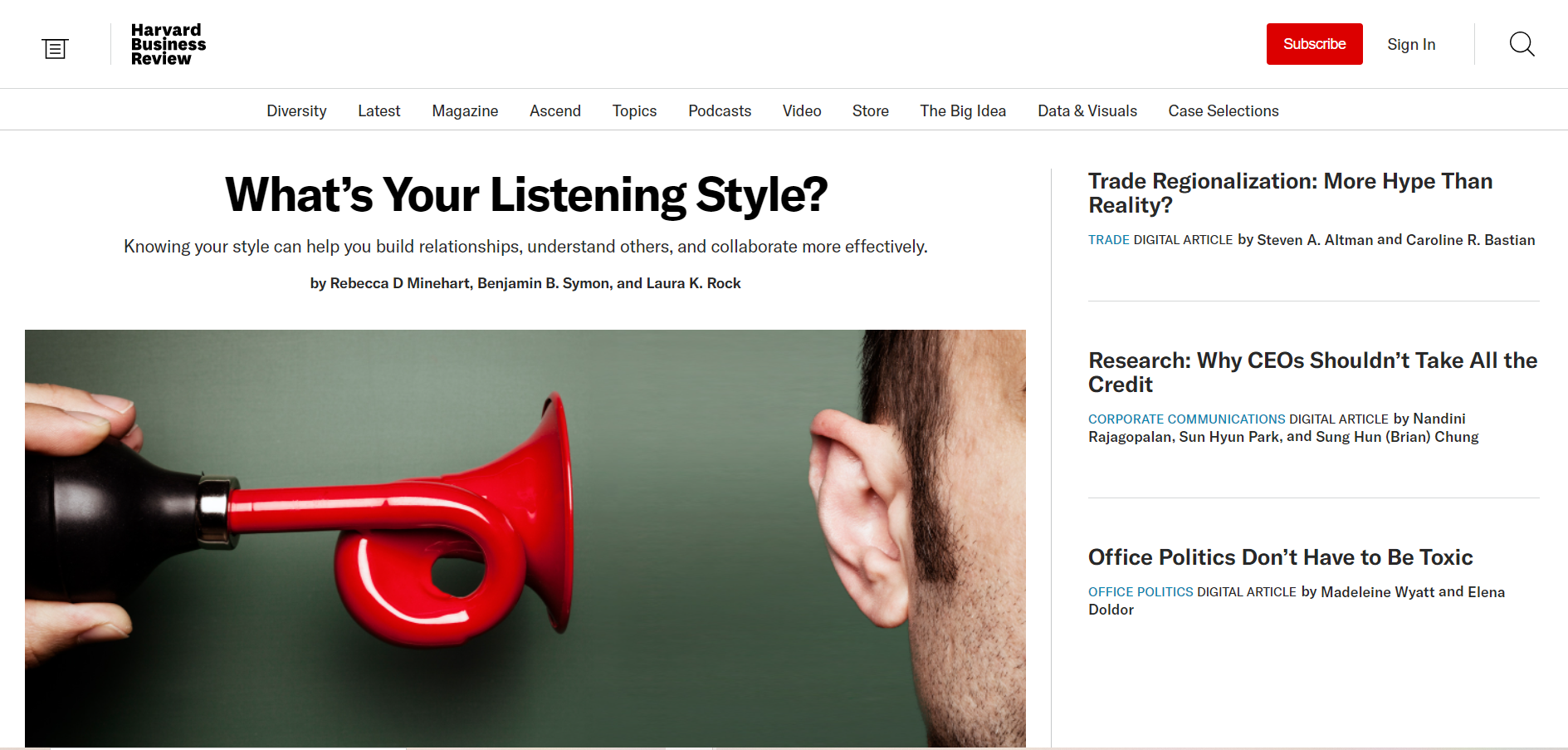 Regardless of your position in the business, Harvard Business Review is a must-read. Contains a balance of news articles, professional profiles, case studies, and academic research from around the world. It evaluates business from a variety of angles, including technology, marketing, and human resources. Students can benefit from the knowledge to develop strategies and network with other business areas.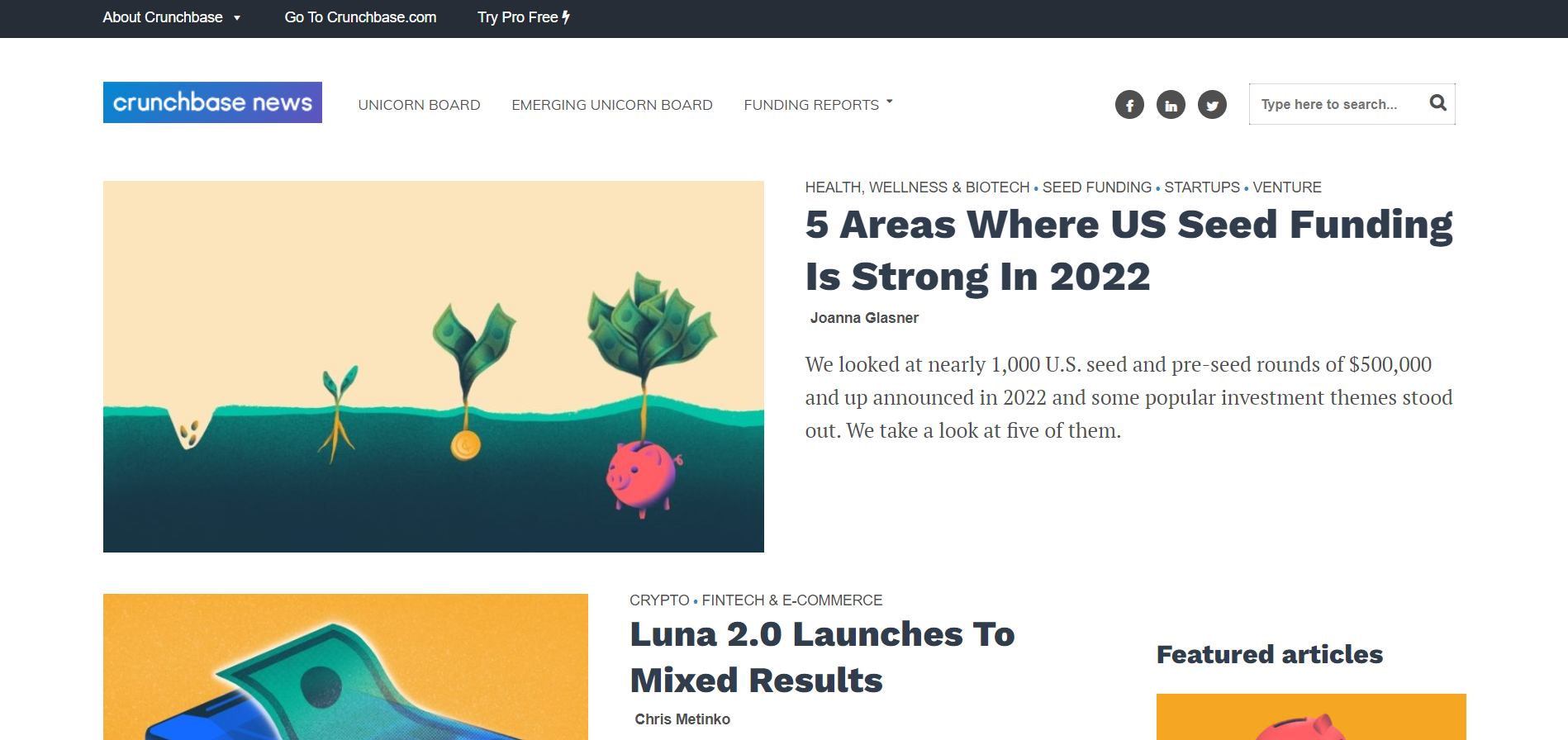 Crunchbase is the leading destination for millions of users to discover industry trends, investments, and news about global companies–from startups to the Fortune 1000.
You can here find the strategies being used by the top startups in hiring, growth, sales, big business deals etc. 
If you're a budding startup/entrepreneur CrunchBase news is the best way to learn for your journey.
Copyright © Deltecs Infotech Pvt Ltd. All Rights Reserved