Top 5 productivity tools for remote work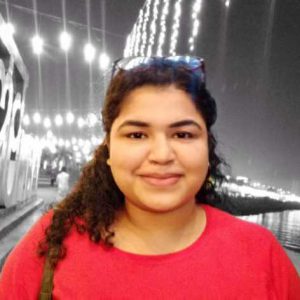 As many companies are looking for ways to slow-down and eventually prevent the spread of the coronavirus within their teams by asking employees the work from home for the foreseeable future, there has been a sharp rise in the number of employers wanting to put a system in place rapidly to keep the business running while working remotely and increase employee productivity.
The good news is that many tech companies have offered their services free of cost to help you get the work running smoothly and stay connected with teams even during turbulent times and for readiness for the future. 
While the number of tools out there might seem overwhelming, we have narrowed it down with this guide to help you pick out the top 5 tools to act quickly and leverage the tools to make your employees feel more connected, informed, organized and that they are valuable contributors to the organization.
Keeping your team connected is the first step to staying productive. 
Zoom
Most of us who are social distancing or self quarantining are spending the majority of our face-to-face time via video calling. Zoom, the popular video conferencing tool allows businesses to host one-to-one or group meetings and you can sign up on the platform for free and host up to 100 participants in meetings.
While Zoom already offers a free version of its services, the company is currently working on software capabilities to provide maximum reliability amid any capacity increases, as uptime is paramount," according to the company's CEO. Zoom has created resources and is hosting information sessions to help small businesses use Zoom. 
Trello
Great for simple project management, Trello is free to use the platform to visually map out what you and your teams are working on. 
Some of its best features include remote team collaboration online, color coding tasks for clear demarcations, task assignments, due dates, and commenting capabilities and 3rd party integrations to get your apps in sync. 
While the parent company Atlassian had made its flagship cloud products free for teams of up to 10 people, it is giving educators free, one-year subscriptions to Trello Business Class to help them stay connected during their transition to remote learning.
Trello is good for basic project management but for more comprehensive tools, keep reading.

https://trello.com/

DronaHQ
DronaHQ, cloud-based No-code platform for app development, is offering all platform services for free for three months to Government, businesses, officials as well as other stakeholders to facilitate business continuity and disseminate important public health information. The best platform capabilities to look out for are drag and drop building, workflow automation for business processes, enterprise-grade security, and 3rd party integrations to close the information loop and foster connections to a dispersed workforce while increasing communication and productivity.
They are also offering ready to use solutions for the manufacturing and food logistics teams to tackle operational activities in a more digital fashion, as well as team management and custom project management applications to facilitate remote working. 
Look out for their WFH attendance and payroll management apps to aid the HR activities during the current scenario.
Box
Popular cloud-based content management and file-sharing company for enterprises, Box, is providing its business edition, for small and mid-sized companies, free for 90 days in view of the pandemic. Box enterprise customers can also add additional users beyond their license limits at no extra cost. The company's CEO Aaron Levie and CIO Paul Chapman are in work to deal with unplanned bursts in remote work, according to a tweet. Features to look out for in Box are secure file sharing, integrations to connected apps, enterprise visibility, and admin tools.
Slack
Slack offers real-time messaging between teams and works perfectly for remote teams regardless of the time zone giving an open line of communication at all times. Create groups for particular topics within a team, maintaining message history, individual chats with coworkers are Slack's main source of popularity and reliability across teams globally. Some Slack noteworthy features include voice and video calls, archiving messages, 3rd party app integrations, sharing files with one another and differentiation of channels to divide into groups and keep conversations organized. Slack CEO Stewart Butterfield said the company is now offering "free upgrades to paid plans" for teams working on coronavirus research, response, or mitigation.
https://slack.com/
There you have it! Many organizations have stepped up in support of businesses and individuals to support humanitarian projects being built for support against coronavirus. While the above list entails some of the best remote working productivity tools, if you are looking for additional tools and help to run your remote business, drop us a line at inquiries@dronahq.com for a free consultation for your project needs. 
Copyright © Deltecs Infotech Pvt Ltd. All Rights Reserved