Easily Send Emails From Your Custom Apps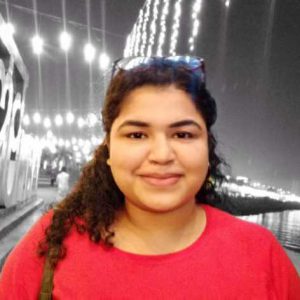 We are excited to announce the launch of the email task to send emails directly from your no-code apps.
Email task is available in the workflow section and can be used to send emails or notify users with an email for subsequent actions using no-code workflows in your no-code apps.
Email Task consists of three sections
Receivers Id (whom you want to send email to)

Sender Details

Email Content
Users can send emails using email Id to an individual user, group of users (email Ids separated by comma), directly to the initiator, or the one who finished the previous input task and to a user related to the initiator or the one who finished the previous input task.
Users can add attachments like images, docs, pdf, etc. in the emails and add custom formatting to the content of the emails using HTML. If they are not familiar with the HTML, they can use the Rich Text editor to add formatting to the content of your emails. The output of the Rich Text editor will be in HTML format and can be copied and pasted in the HTML section of Email's Content to create customized emails.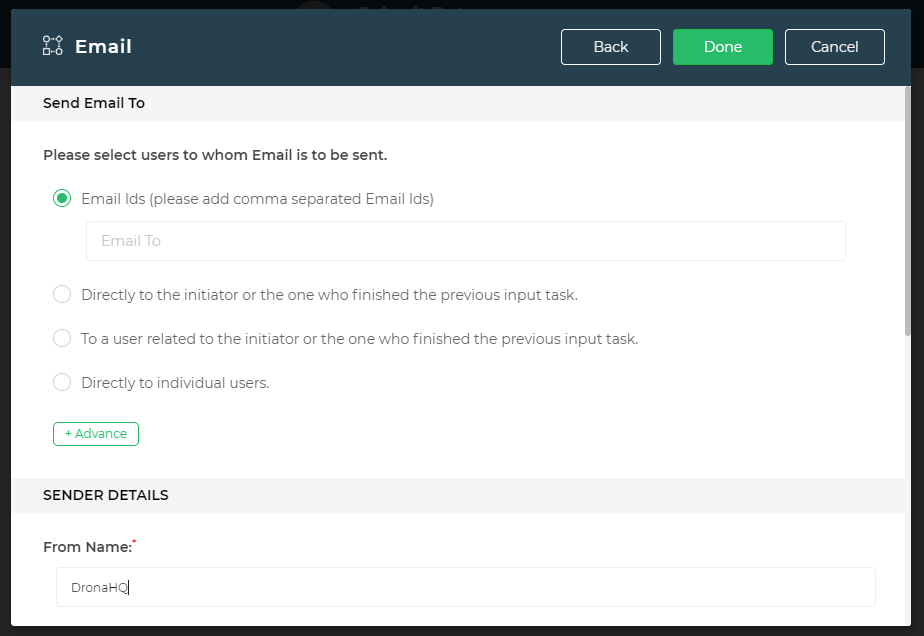 "Email is a very important medium to connect with your target audience and is very cost-effective. It has been observed as an essential component of the overall growth and marketing strategies of a business. Keeping that at the first place we have integrated email tasks in DronaHQ's Workflow Builder to help you attain your growth objectives. Shoot out straight to your customer's inbox personalized emails, invoices, audit reports, timesheets, you name it!" says Kinjal Vora, Marketing Director at DronaHQ. "Email Task allows users to send targeted and personalized emails to build relationships with prospects, leads, current customers, and even past customers by sending them personalized messages directly to their inbox to engage with them, create trust, establish a customer base and reputation." 
Email Task will be useful for external communication (to prospects & customers) as well as for internal communication. Employees can send their reporting managers, accounting teams, HR,  emails for various business-related activities to notify them and get their approvals.
"We have integrated email tasks with our no-code workflows to simplify things for our customers to provide them an integrated environment where all the services they want will be already there so our customers can create great user experiences," says Jinen Dedhia, Co-founder at DronaHQ.
The new email task goes on to add to DronaHQ's aim to make enterprise application development faster and easier than ever before by taking away yet another complexity that comes along with integrating various third-party applications for sending emails. That being DronaHQ's no-code promise, users can get their hands on DronaHQ's platform for free to experience the platform's potential.
For more information: Write to DronaHQ at inquiries@dronahq.com.
Copyright © Deltecs Infotech Pvt Ltd. All Rights Reserved