Opportunity for B2B Startups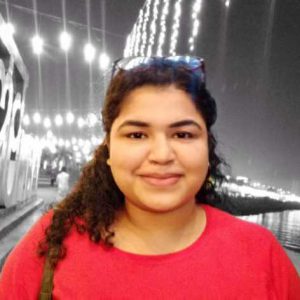 Disruptive Digitalization– This is the closest the business users can get to the solution development process.
Digital transformation is changing the way companies operate and run. It has already been established that no-code and low code app development platforms enable the IT and non-IT write enterprise-grade mobile apps. They have been helping businesses and citizen developers roll out apps quickly while cutting costs, and ensuring that apps are reusable and helpful for a large number of users. 
A hidden opportunity lies here for Business Analysts, Domain Experts and Small B2B Start-ups and one must jump to grab this opportunity while it is still ripe.
With the IT departments struggling to keep pace with the demands of the business line, oftentimes businesses have to sideline of projects simply because their IT department lacks the time or resources or they don't have an IT department, to begin with. This is where citizen developers can slide in.
Domain experts/ business analysts have enough accumulated knowledge of all existing pain points and solutions in their respective domain. Leveraging any no-code tool they can design generalized to highly custom app solutions and share them immediately with their network. On top of that, no-code platform DronaHQ is taking away one more deployment woe. Customers won't have to deal with provisioning and managing servers, bringing down their EC2 costs. 
Consider this scenario: There is a network of over 100 distributors in the Telecommunication space. One of them (their domain expert) builds an app that custom fit the unique functions all these distributors go through. Most of them lack an IT team or don't have sufficient time or resources or funds. They see a cost-effective solution offered to them that can impact their performance by tenfolds. The domain expert, on partnering with DronaHQ, leverages the no-code platform to take this custom app to his network and establishes a successful collaboration. 
"Startups, big or small, that are writing their apps on DronaHQ's ecosystem will get ready access to DronaHQ's 100+ large enterprise customers and a ready infrastructure to launch their apps. Also, they get access to a global salesforce that can take the solution to all corners of the globe," says Jinen Dedhia, DronaHQ Co-founder. 
Experts with control over their domain can quickly build solutions and painlessly make changes to enhance the performance of the app. It is the prime time to move up the business ladder, with their creative solutions and ideas and bringing them to life through model and data-driven no-code platforms. It will lead them to create an empire of their own, with technologies bringing the business-user closest to the solution development process.
Copyright © Deltecs Infotech Pvt Ltd. All Rights Reserved