Digital Future is the Need of the Hour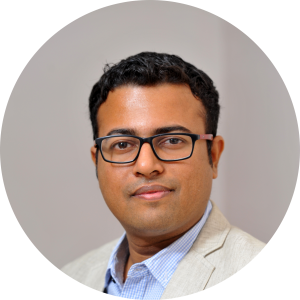 Businesses all over the world are neck-deep in a massive, organization-wide transformation to create high-tech software, automation, and data-driven tools that help them bounce back (from the economic downturn) and enter the next exciting phase of growth and opportunities that the world is set to experience. To keep up with the demands for technology solutions that are fast outgrowing current IT capacity developers remain under pressure to deliver solutions at lightning speed. The need for agility and efficiency in business processes is at its peak.
We can't just think of project by project DX but have to think of a factory model to achieve the needed scale.
A McKinsey-led survey shows that "we have vaulted five years forward in consumer and business digital adoption in a matter of around eight weeks in the wake of the global pandemic. As those initial adrenaline-driven fixes give way to more regular routines, organizations must determine how to embed the new ways of working they have developed into their regular practices and not revert to old habits."
87% of companies think digital will disrupt their industry, but only 44% are prepared for a potential digital disruption. 45% of executives don't think their company has the right technology to implement a digital transformation. 55% of companies without a digital transformation believe they have less than a year before they start to lose market share.
We cannot just think of a project by project digital transformation. We need to think of a factory model to achieve the needed scale.
New times require a new approach to managing change, one that allows companies to simultaneously build capabilities and deliver value at a rapid pace. "75 percent of people using digital channels for the first time indicate that they will continue to use them when things return to "normal." Companies will need to ensure that their digital channels are on par with or better than those of their competition to succeed in this new environment and rising digital needs." Many companies have scaled their agile-enabled units with impressive speed. But speed is just the beginning. Unlocking the true value of digital will require rapidly scaling the way of working more broadly and deploying new approaches to realize the digital goals at scale, scope and speed.
To overcome these challenges and drive digital transformation at pace and scale, IT needs to apply new methods and tools. A digital factory is a model that can enable its businesses at scale, whether to transform existing businesses, to reinvent them or to replace them. A recent study by Deloitte and MAPI showed that 62% of global manufacturing leaders say they are investing in digital factory plans and even beefing up that spend by 20%. In a separate MAPI survey, 85% of leaders agreed or strongly agreed that digital factory investments would rise by June 2021.
What Is A Digital Factory?
A digital factory involves setting up a foundation of right tools and technology, digital goals, adding digital talent across the organization, and culture. The process involves selecting and building a technological infrastructure that the business can utilize to realize digital goals where the governance is laid out in alignment with the broader business. After a successful deployment of the factory, the team can take decisions on the changes necessary in accordance with the business culture and work with organizational leaders to bring new digital assets to life at speed. Without depending on external vendors or burdening IT for all digital needs.
Low-code digital factory for speed and agility is the answer to digital future – However, the success of digital transformations cannot be confined to the IT function. It must be carried out as a joint effort between the technology and the business to realize the organization's broader needs and objectives.
With a low-code digital factory businesses can have complete control over application development, identify business bottlenecks better and ramp up – An incubator for innovation and creativity that draws the best out of employees to solve a business problem. An innovative idea can be introduced quickly to the business in the form of a tangible product and scaled across as per requirements instantly.
Microsoft expects 500 million new apps to be built in the next five years, with 450 million of those being built using a low-code tool.
A low-code digital factory brings together the business experience, the IT expertise and the tools required to produce high-quality automation tools that may be customer or employee facing. It strikes a balance between the flexibility and agility required to withstand the rapidly changing technology-driven world and the solutions required to transform the organization.
Why choose low-code
To simultaneously build capabilities and deliver value at a rapid pace. Organizations need to work with speed and agility. The objective of a digital factory is to look at creation of digital solutions from a holistic point of view, get tools out faster and attain the digital goals of automation and integration.
Low-code provides customers a technology that lets them go to market fast. If your tools go out fast, your people get to work optimally, costs go down, and you are ahead in the competition.
By 2024, Gartner Inc. estimates the visual development approach will account for fully 65 percent of enterprise application development as non-coders collaborate with DevOps to deploy applications.
Setup The Digital Factory
Setting up of the low-code digital factory is simple and the foundation stage can involve evaluating the right technology, applying corporate governance and security policies and involving a single team as a starting point. After a successful delivery and evaluation of the first app you can continue to expand the talent pool and the processes.
Create a high-tech backbone for business to drive the next era of advanced process automation by bringing together the people and technology. The factory can be a testbed for a lot of new ideas, tools, and capabilities that deeply impact the way everyone works and be the lighthouse of change that the company is trying to create to build fast.
Getting Skilled Talent Onboard Easily & Quickly
Low-code application development supports two sets of users: the business users who understand the problem at hand, who can use the platform to visually design and build automation applications; or IT teams who need to ramp up app development build out more complicated processes and integrations while assisting in operationalizing and automating the app development process. Low-code platforms can be seen as a catalyst to bridge the gap between business demands and the available IT resources.
· Low-code support agile development methodologies – Speed, Scalability, and Reusability
· It helps establish standard UX for all business mobile and web apps
· Helps establish governance systems to prevent security breach from poorly designed apps
· Create and utilize a rich repository or reusable UI components
· Utilize existing talent pool and easily skill employees to be a part of company's developer team as citizen/business developers
Getting Started
A low-code digital factory empowers organizations to take charge of their digital future, helping them build technical solutions and at the same time gain the skills needed to create valuable outcomes. Companies that want to establish an operating model around Digital Factories to change the business need to make the move from a traditional way of development to a modern low-code factory model. It's never been more important for organizations to transform themselves and the closer the technology and people are integrated, the more organization is equipped to meet the challenges of the future.
Originally published at http://bwmarketingworld.businessworld.in/
Copyright © Deltecs Infotech Pvt Ltd. All Rights Reserved