Partners Opt for Low-Code in Digital Transformation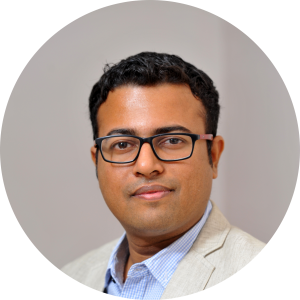 The onset of the COVID-19 pandemic highlighted the importance of rapid development as channel partners raced to create digital solutions for their customers dealing with business disruptions. Channel partners are leaning towards low-code application development platforms that allow them to create more applications faster with a limited number of developers and accelerate value to customers.
Interest in Low-Code Platforms Set to Soar
With the rise of digital transformation projects, interest in low-code platforms has never been higher. The market for low-code app development has quickly flourished in the past few months owing to an increased need for business agility and growing pressure on IT teams to deliver faster solutions over multiple channels. In the last 6 months alone, low-code vendors were able to raise at least $500 million in funding. 2020 witnessed the entrance of major technology companies in the low-code arena – Google (AppSheet), Amazon (Honeycode), SAP (Ruum). The market for low-code platforms was $4.3 billion in 2017. It is predicted to grow to more than $27 billion by 2022. "By 2024, three-quarters of large enterprises will be using at least four low-code development tools for both IT application development and citizen development initiatives." — Gartner
How Channel Partners Benefit from low-code
When it comes to application development, IT Channel Partners are amplifying their conventional development strategies by adopting low-code platforms and low-code methodologies.
The partners work with customers to drive innovation and create solutions that respond to change (that are future-proof). A common reason to adopt low-code among the channels is the speed and ease of development. But more recently the ISVs have taken to low-code due to the ease of integration that comes along with it to build new solutions while leveraging a visual development platform.
Custom software development agencies in the United States employ approximately 1 million people, with revenues over 155 billion. Agencies are competitive and they are feeling the pressure to pull down estimates and costs. Low-code tools are positioning themselves to help with that. By leveraging low-code platforms, tools, and templates, the agencies are able to produce faster and Increase their profitability. Integration, reliability, reusability, scalability – these are exactly the great benefits that the platform is designed to offer.
In the era of digital transformation, low-code platforms drive innovation more swiftly. These platforms can provide channel partners with core features like database and app integrations, single-click deployment with continuous integration and delivery, an array of application types, and full-stack visual development. All these features help software development houses –
1. Save time and cost – low-code libraries of ready-to-use components, apps, workflows reduce the amount of development time needed to put the solution live. (Rapid Prototyping)
2. Innovate using lean principles – Supports the ability to differentiate as the partners get to showcase their extensive expertise in complex, mission-critical systems with easy integration capabilities that low-code tools provide.
3. For the technology partners who are leaders who understand the enterprises that use specific software, like SAP or Salesforce, can deliver exactly what the customer needs in a fraction of time.
Low-Code Partner Algoware founder Yash Gandhi in an interview shared that, "After a quick introduction to low-code by DronaHQ, I was convinced that I have the right skill set in terms of understanding the technological requirements of my clients, the business aspects of things, where I can actually put all of this together and build solutions, which are much more approachable and applicable immediately to businesses."
4. Enable agile application development and delivery of legacy modernization projects. Within a transformation approach, partners can leverage an ecosystem of technologies coupled with low-code that may be appropriate for more complex projects.
5. Drive multiple revenue streams across our networks
6. Leverage Citizen Development – Recruit people like consultants or solution experts with the knowledge of business processes to work as citizen developers.
Enterprise low-code platform DronaHQ's Partner Program offers benefits and expanded opportunities for channel partners and systems integrators who establish expertise in DronaHQ/Low-Code and for ISVs and solution providers who build products with the DronaHQ platform.
With low-code technology, even in the time of disruption, channel partners unlock the powerful offerings that let them innovate, build, test, and iterate within one to two weeks, something that can go beyond six months to a year if done traditionally.
Originally Published at SME Channels.
Copyright © Deltecs Infotech Pvt Ltd. All Rights Reserved