15+ Hottest black Friday SaaS deals 2022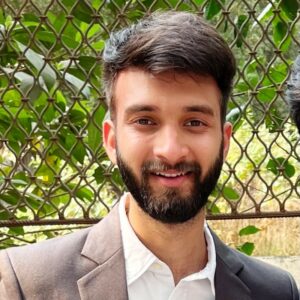 The best time of the year to purchase software subscriptions is here!
We've accumulated a variety of software specials for you to explore and, if you like, perhaps – GET RIGHT NOW! Scroll, relax, and take it all in. Happy Thanksgiving!
Internal tools builder
1. DronaHQ
A low code app development platform for developers to build powerful internal tools. You get to build web + mobile apps on top of your data sources.
Offer details: New offers dropping soon
Validity: TBA
Collaboration Tools
1. Chanty 
Chanty is the way for remote teams to stay united. It offers each team member a secure and seamless experience when collaborating. Your team's data is secure, and your work process is always uninterrupted.
Offer details: 50% off the annual plan.30% off the monthly plan (plus one month for free)
Validity: 21 November 2022 to 5 December
2. Troop Messenger
Troop Messenger is a tool for team collaboration that offers a variety of features, including instant messaging, audio and video conferencing, file sharing, calendar planning, and more.
Offer details: 60% off on Enterprise subscription, Coupon code: BLACKFRIDAY60
Validity: Until 25th Dec
Project Management Software
1. nTask
nTask is a project management and task tracking application. Monitor the overall project progress as well as the progress of small internal sub-projects.
Offer details: Get a big 40% OFF on all the annual plans of the nTask Premium and Business packages
Validity: 25th November to 28th November 2022
2. Weekdone
Weekdone makes team management easy. Setting goals that are in line with your objectives, monitoring their weekly progress, giving the team feedback, and ensuring that everything is going in the correct way can all be done with just a few clicks.
Offer details: 50% OFF on all plans for the first three months, Promo Code: BLKFD21
Validity: 23rd Nov — 12th Dec
3. Nifty
Effortless project management and workflow are made possible with Nifty, which enables teams of all sizes to streamline project cycles.
Offer details: 30% off on All Plans, Promo code: BFD30
Validity: 24 Nov – 28 Nov
Design tools
1. Adobe Creative Cloud
The most comprehensive toolkit for expressing your creative abilities in areas like photography, illustration, video, graphic design, and more.
Offer details: 40% off All apps
Validity: From now until November 25th
2. Adobe Photographers
Adobe Photographers is a set of tools designed to help you improve your photography skills.
Offer details: 20% off the photography plan
Validity: From now until November 25th
3. CorelDRAW
CorelDRAW, a vector-based graphic design and illustration programme, to make invitation cards, brochures, logos, and other types of graphics.
Offer details: SAVE up to 25% on your first year
Validity: 8th Nov – 25th Nov
4. Pixpa
Pixpa is a one-stop, no-code platform that allows designers, photographers, and small companies to build amazing, expert websites in a matter of minutes rather than hours.
Offer details: 50% discount on annual plans (New subscriptions).
Validity: 24 November to 31 December 2022
5. Wondershare edraw
Wondershare develops tools for usefulness, creativity, and productivity.
Offer details: 25% off
Validity: until the 22nd Dec
Accounting Software
1. Quickbooks
Quickbooks utilizes capabilities such as accounting, inventory, payroll, tax, filing, and bank account tracking to assist organizations with financial management.
Offer details: 30% off for six months
Validity: Offer valid till 30th Nov
Email tools
1. Mailmodo
With the help of Mailmodo, users can develop and send interactive emails that resemble mobile apps, increasing email conversion rates.
Offer details: 50% off on annual subscription plans
Validity: 25th Nov – 30th Nov
2. GetResponse
A tool for automating your marketing, creating pages, and sending emails. With GetResponse, you can launch your company online, broaden your audience and audience reach, interact with all of your clients, and ultimately boost your online sales.
Offer details: Save up to 40% OFF any plan!
Validity: A limited time offer
3. SendPulse
SendPulse is a software application that allows you to send email communications to a list of "warm" customers.
Offer details: 35% off on yearly plans
Validity: A limited time offer
Copyright © Deltecs Infotech Pvt Ltd. All Rights Reserved