40+ Best Black Friday Deals in 2023 | SaaS Tools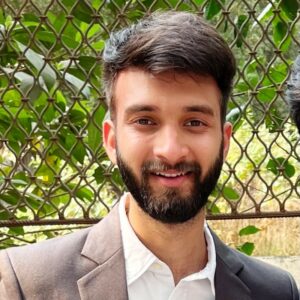 Black Friday is around the corner, and this year, SaaS platforms are bringing some serious discounts to the table. If you're all about boosting your business without breaking the bank, you're in the right place. We've rounded up the top 15 Black Friday SaaS deals for 2023 that can level up your game.
Disclaimer: The offers mentioned below are subject to change. For the latest and detailed terms and conditions, kindly visit the listed website.
Running offers on your website?
Join this list of best Black Friday SaaS deals of 2023. Kindly FILL THIS FORM.
1. DronaHQ
DronaHQ, a low-code developer toolset, accelerates custom app development by 10X. Using a drag-and-drop builder to design apps using over 100 pre-built UI components and 70+ ready DB and API connectors, DronaHQ helps: cut development costs, save time, and ensure standardization, security, and ease of maintenance. Teams effortlessly create Database GUIs, admin panels, customer dashboards, and more. Ideal for developers, IT teams, and Product managers who are looking for rapid application development.
Important update: New pricing plans launched Check here
Choose from Developers-only, Unlimitted user, or Pay-per-user plans 
2. Hostinger
A web hosting company that provides services like domain registration, website hosting, and more. They are known for their affordable hosting plans, user-friendly interface, and reliable performance. Hostinger caters to individuals and businesses, offering a range of hosting solutions to suit different needs. 
3. Pixpa
Pixpa is an online platform that allows creative professionals, photographers, and artists to create and manage their portfolio websites. It provides tools for building customizable websites with features like galleries, blogs, and e-commerce functionality. 
4. Mailmodo
Mailmodo transforms email marketing with web page-like interactivity via the AMP framework, boosting engagement and conversions. Businesses across industries can use Mailmodo to create compelling, interactive email campaigns that captivate their audience. 
5. NordPass
NordPass is a password manager developed by the team behind NordVPN. It's designed to help users securely store and manage their passwords in one place. NordPass aims to simplify online security by generating complex passwords, storing them in a secure vault, and providing easy access when needed. It often comes with features like password strength analysis and the ability to securely share passwords with trusted contacts.
6. DreamHost
DreamHost is a web hosting company that provides domain registration, web hosting, and cloud services. It's known for its commitment to open-source software and offers a range of hosting plans, including shared hosting, virtual private servers (VPS), and dedicated servers.
7. EngageBay
EngageBay is an all-in-one marketing, sales, and service automation platform designed for small to midsize businesses. It offers features such as CRM, email marketing, marketing automation, sales automation, and customer support in a single integrated platform. 
8. Retable
Retable simplifies data management with its user-friendly, cloud-based platform. It seamlessly blends the simplicity of spreadsheets with the complexity of databases, empowering users to effortlessly create, customize, and collaborate on databases for diverse applications.
9. Consolto
Consolto is a platform that provides tools for businesses to enhance online communication and customer engagement. It often focuses on features like video chat, scheduling appointments, and providing a personalized online experience for customers. 
10. Smartreach.io
SmartReach is a comprehensive sales engagement platform with a specialization in cold email outreach, emphasizing email deliverability. It streamlines the process of boosting sales by assisting in prospect discovery, automating email outreach and follow-ups, and seamlessly syncing with multiple CRMs.
11. Omnisend
Omnisend is a marketing automation platform designed for e-commerce businesses. It provides tools for creating and managing email campaigns, automating workflows, and improving customer engagement. Omnisend offers features such as email marketing, SMS marketing, automation, and segmentation to help businesses reach their target audience more effectively and drive conversions in the e-commerce space.
12. Themeselection
ThemeSelection provides Bootstrap admin dashboard templates, React admin templates, Vue admin panels, NextJS admin dashboards, and a comprehensive bundle encompassing many of these options.  
13. Churn360
Churn360 serves as customer success software aimed at minimizing churn and maximizing customer lifetime value for both SMBs and Enterprise SaaS businesses. With integrated data, predictive analytics, and automated plays, it streamlines customer success operations effectively.
14. Poptin
Poptin is a platform that provides tools for creating and managing popups, forms, and other website engagement elements. It's often used for lead generation and improving user interactions on websites. Poptin allows users to design and customize popups, overlays, and forms to capture leads, promote special offers, and enhance overall website conversion rates.
15. Linkz.ai
Linkz.ai effortlessly creates previews for hyperlinks on your website, enhancing user satisfaction and engagement. Keep your website visitors content and involved, giving them every reason to stay.
16. Scalenut
Scalenut is an AI SEO tool that can help you plan, create, optimize, and monitor your content – all under one tab. If you're aiming to rank higher, produce content at scale, and increase your website traffic in 2024 and beyond, this is the right time to seize the tool at a big discounted price.
17. BoldDesk
BoldDesk is a top-notch customer support software known for its user-friendly interface and robust features. With BoldDesk, businesses can efficiently manage customer inquiries, track support tickets, and streamline their support operations. Its automation tools and customizable workflows help teams deliver timely and personalized responses, enhancing the customer experience.
18. Dorik
Dorik is a no-code and AI website builder that makes it easy for anyone to create a beautiful website in minutes, without any design or coding experience.
19. Cloudways
Cloudways offers reliable, scalable, and user-friendly hosting solutions designed for various needs. Whether you're launching a personal blog or scaling an e-commerce business, our platform ensures optimal performance.
20. Landingi
Landingi is the no-code landing page platform for data-driven marketers. It lets you design, publish, and optimize digital marketing assets (like landing pages, pop-ups, or one-pagers) with micro-conversion tracking for better conversion rates. Gain control over multiple projects with Smart Sections that let you apply changes to many pages simultaneously. It's AI-powered features let you quickly create high-converting landing pages and turn more traffic into revenue.
21. Weblium
Weblium is a website builder to turn your ideas and conceptions into a ready-to-use functional site. With the assistance of our builder, you can create different types of websites and edit them at any time, adding more content. While integrations with different payment systems and built-in CRM will help you bring your business online, a flexible editor will be an advantage for designers and marketers.
22. Supermonitoring
Monitors uptime and proper functioning of websites and web applications. Detecting outages, missing content, slow-downs, feature malfunctions, Core Web Vitals problems, domain & SSL certificate expirations, presence on blacklists and search engine robot blockades. Provides email and SMS alerts, cyclic and on-demand reports, status pages, integrations (WordPress, Drupal, Joomla, Magento, PrestaShop) and API.
23. ApyHub
ApyHub helps developers transform their projects through utility APIs that save: 15- 30% of time spent in developing and running these services. Up to 25% of infrastructure costs.
Take this opportunity to join the 45,000+ developers who are using ApyHub APIs , from simple utilities to cutting-edge AI-powered utilities, powering 20K+ applications.
Black Friday deal: 66% discount on EVERY ApyHub plan for the duration of ONE year (from the date of redemption)
Coupon Code: APYFRIDAY
Validity: Until 15-12-2023
24. Skynet Technologies 
Skynet Technologies specializes in delivering web accessibility solutions compliant with various standards such as ADA, WCAG 2.1, WCAG 2.2, Section 508, and more. They offer a range of services including audits, strategy, design, development, consulting, training, remediation, and support services.
Black Friday Deal: Avail a 20% Discount on All in One Accessibility PRO using code SAVE20.

Coupon Details: The discount applies for the first-year subscription only. Not applicable to the free trial subscription.

Other Details: This offer is valid until December 15th, 2023.

Check it out here
25. SendBuzz
SendBuzz is a multi-channel sales engagement platform designed for scalable and revenue-generating cold outreach campaigns. It syncs seamlessly with CRM solutions, allowing users to personalize sequences for optimal campaign deliverability.
Black Friday Deal: Enjoy up to 40% off on quarterly, half-yearly, and yearly plans.

Other Details: Learn more about the Black Friday deals on

SendBuzz's Blog
26. Risely
Risely, an AI co-pilot for leadership development, offers interactive and customized learning journeys to overcome professional challenges. The AI chatbot Merlin supports growth by providing personalized nudges.
Black Friday Deal: Get 50% off on all Annual Plans

Coupon Code: BLACKFRIDAY2023

Other Details: This offer is valid until December 31st, 2023.

Explore more
27. Retainful
Retainful is an email marketing automation platform for WooCommerce and Shopify stores. It enhances sales with features like abandoned cart recovery, dynamic coupons, and a flexible drag-and-drop editor.
29. LinkedFusion
LinkedFusion is a cloud-based LinkedIn automation tool that automates outreach for sales goals. It offers features like prospecting campaigns, smart follow-ups, native CRM integrations, and dedicated IP addresses for safer outreach.
Black Friday Deal: Get up to 40% off on quarterly, half-yearly, and yearly plans until November 30th, 2023.

Details here
30. Gumlet
Gumlet Video is a complete video hosting platform designed for the post-TikTok, mobile-first, video-first internet. It allows secure hosting, optimization, and streaming of videos with in-depth analytics.
Black Friday Deal: Grab the Vimeo Alternative Lifetime Deal starting from $59.

Learn more
31. FounderPass
FounderPass is a community and founder membership club providing access to deals and discounts worth over $1 million on business software and tools.
Black Friday Deal: Use code BF25LIFE to avail of the Black Friday deal.

Explore more
32. AroundDeal
AroundDeal is a platform for sales and marketing intelligence and automation, built on a global business database with over 120 million contacts and company information.
Black Friday Deal: Enjoy 60% off on any annual plans or 50% off on any monthly plans.

Details here
33. Videobolt
Videobolt is a comprehensive video creation platform with over 7,400+ customizable motion graphics templates. It features an intuitive browser-based editor for crafting professional videos.
Black Friday Deal: Avail a special deal on annual Pro Unlimited and Business Unlimited plans.

Use coupon 'BLACKFRIDAY'.

Details here
34. TrackSSL
TrackSSL is a specialized SSL/TLS certificate monitoring service preventing website downtime, lost business, and damage to reputation due to expired or fraudulent certificates.
Black Friday Deal: Get a 20% discount on both monthly and annual Growth plans

promo code BLACKFRIDAY2023.

Details here
35. Surfer SEO
Surfer builds SEO tools that help marketers and business owners plan, create, and optimize long-form search engine content to drive organic traffic to their websites.
Black Friday Deal: Get 10% off for 6 months on monthly plans and 30% off for the first year on annual plans.

Details here
36. StatusGator
StatusGator is an innovative platform designed to streamline the monitoring of cloud services and websites.
Black Friday Deal: Enjoy a 20% discount on monthly and annual Starter plans

promo code BLACKFRIDAY2023.

Details here
37. ScrollSequence
Scrollsequence allows you to create stunning image sequence animations controlled with either the mouse wheel or touch.
Black Friday Deal: Use code BFCM2023 to avail of special offers.

Details here
38. Reply.io
Reply is the ultimate AI-powered sales engagement platform that helps sales teams find new leads, engage them via multiple channels, and create endless opportunities at scale.
Black Friday Deal: Get 75% off all annual Reply plans (first 4 months) + 25% off any add-ons.

Use HOLIDAY2023 promo code at checkout.

Learn more
39. PromptLeo
PromptLeo is a sophisticated prompt engineering platform designed to harness the power of Generative AI effectively for organizations.
Black Friday Deal: Enjoy up to 45% discount on Lite and Pro plans

using code BLACK_FRIDAY.

Details here
40. MonsterOne
MonsterONE is a subscription service by TemplateMonster that gives users access to a vast library of digital assets, including ready-made web themes, presentation templates, graphics, audio, and video assets.
Black Friday Deal: Save $310 on the MonsterONE Lifetime Plan.

Details here
41. LeadConnect
LeadConnect provides you with Automated Personalized Invitations and Follow Ups on LinkedIn.
Black Friday Deal: Get attractive discounts on quarterly, half-yearly, and yearly plans.

Enjoy up to 40% off until November 30th, 2023.

Learn more
42. CodedThemes
CodedThemes develop Free and Premium Admin templates in Bootstrap, Angular, React, Vue, Laravel, CodeIgniter, etc.
Black Friday Deal: Get a 50% discount on any premium admin template from November 24th to 27th.

Use code CMBF2023 during checkout.

Details here
43. Cheqmark
Cheqmark, an ultimate free checklist maker tool, has been designed to elevate daily routines and revolutionize your approach to productivity.
Black Friday Deal: Get 40% off on a yearly plan using

coupon code BF2023CQM from November 10 to December 5, 2023.

Check it out
44. Chaport
Chaport is modern live chat and chatbot software for easy and effective customer communication.
Black Friday Deal: Get 50% off any of Chaport's paid plans from November 20 to December 1, 2023.

Use coupon code BLACKFRIDAY2023.

Details here
Seizing the best Black Friday SaaS deals of 2023 for business transformation
In conclusion, the Black Friday SaaS deals of 2023 present a golden opportunity for businesses to elevate their operations and supercharge productivity. From streamlined project management to enhanced collaboration tools, these deals offer cutting-edge solutions at unbeatable prices. As you navigate the digital landscape for the best SaaS offerings, seize the chance to transform your business with exclusive discounts and promotions. Don't miss out on the game-changing potential of these 15 handpicked deals—this Black Friday, let innovation be the driving force behind your success. Happy shopping and a prosperous year ahead!
To get added to this list of the best Black Friday SaaS deals for 2023, please fill out this form!
Copyright © Deltecs Infotech Pvt Ltd. All Rights Reserved