New auto-generate capabilities for DronaHQ platform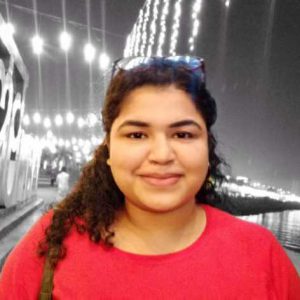 DronaHQ, an enterprise low code app development platform, announced the launch of a series of auto-generate capabilities to the platform. These include the ability to automatically create forms and CRUD interfaces on top of the existing data. These new features eliminate the complexities of building Forms or building  CRUD front ends from scratch, saves a lot of development hours and accelerates IT operations team efficiency. 

What autogenerate capabilities mean for customers?
Auto generate CRUD:  Needless to say, data is the lifeblood of a business, and the most significant operations performed over this data can be easily summarized as CRUD (Create, Read, Update, Delete).  Most IT teams  end up generating custom CRUD interfaces on top of their database to streamline operations, create role-based views, and primarily interact with the database in a controlled/monitored fashion.   So CRUD, a pertinent internal tool, becomes a must have for businesses. But often creating such administrative CRUD interfaces take a backseat as the engineering resources have their plates full.There are numerous ways to develop a CRUD interface for your SQL database, but DronaHQ recently unveiled autogenerate as one of the simplest and most effective methods. CRUD. With just a few clicks, users can create a CRUD interface that will allow them to easily manage their database. This can be a great time saver, and it can also help users avoid errors that can occur when manually creating a CRUD interface. 
Auto generate Forms: To further speed up the development, Auto generated form is the perfect solution for busy developers or any other business users who need to create forms quickly and easily. Users now can auto generate forms from their CSV file, JSON data, or with any pre-built UI controls in minutes. For instance, a form to add a new product to your existing inventory database or a form for Saas organizations to capture leads can be auto generated quickly without building it from scratch. 
Why use low code auto generation capabilities
Traditional development is a drawn-out process that could take hours, days, or even months for developers to complete. About 74% of organizations across the world use online forms to capture leads, conduct surveys, or take customer feedbacks. Almost each and every organization needs an interactive CRUD interface to draw valuable insights from the accumulated data. DronaHQ is looking to set itself apart in a number of ways, through this specific differentiator i.e. the built-in capability to connect to the customers data sources (by means of ready integration connectors) and getting a CRUD or a data capture form UI ready within seconds.  "It is important for us to make sure that low code developers and citizen developers  have a smooth experience while creating these vital back office tools faster which help their business operations so they may create with the greatest amount of efficiency and achieve their objectives". 
Autogeneration capabilities are being used everywhere to speed up daily significant activities.
How new autogeneration features will help users to accelerate their development
"By automating the process of generating forms and CRUD operations, users can focus on more important tasks and get their work done more efficiently. In addition, autogeneration can also help reduce the chances of errors and improve the quality of the operations. Teams like marketing, sales and customer support will no longer need to spend their time on developing forms from scratch to collect feedback or conduct surveys. In addition, operations teams will get a CRUD interface within minutes and most importantly there will be no room for manual error".  
Copyright © Deltecs Infotech Pvt Ltd. All Rights Reserved