Enhancing Airtable Forms with low-code platform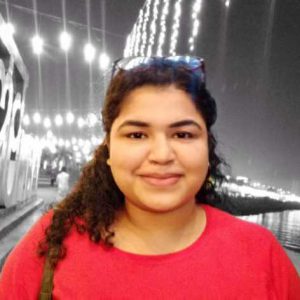 Scribbling vital business information in your notebook is not an ideal option anymore. In the day and age of digital tools and platforms, even traditional spreadsheets that were effective for decades failed to keep up. Instead, productive tools shine in this era by being smarter, faster, and more user-friendly. 
One such tool is Airtable, an easy-to-use online platform great for users for creating and sharing relational databases. 
In this article, we will discuss one of the key features of Airtable, which is Airtable Forms. We will focus on its features,  pros and cons, and how DronaHQ can help you build powerful Aitable forms.
What are Airtable Forms?
Airtable is a popular tool for creating and sharing relational databases and spreadsheets. It is equally popular and effective as a collaboration platform. Users love  Airtable for its versatility and flexibility that can be used for various purposes, including work management, task planning, organizing inventories, task planning, event tracking, and so much more.
Airtable forms are a feature of Airtable allowing users to collect and save information to an Airtable base. Airtable forms can be used for creating polls, logging expenses, collecting RSVPs, gathering customer data, etc. These forms can be used across devices, including mobile, laptops, and tablets. The forms also offer customization options like adding logos, images, styles, etc.
Features of Airtable forms
Airtable forms are a great digital tool to collect information through questionnaires,  polls, quizzes, or gathering personal details of employees or customers. It is a hassle-free way of collecting and saving information without paperwork. Here are some of its pros and cons. 
Allows limitations on collaborators and select field options
Users can limit options seen by the person filling the form with single or multiple select views. It allows users to create specific forms to serve different audiences. For example, let's say you created a form for customer feedback but want more information from customers who purchases a certain product line. You can allow different audience members to fill out the same form and still have all the data stored in a single location.
Filter views to display linked records
Filtered views allow users to display specific linked records. This is useful when you want to prevent your audience from selecting archived or completed projects from form fields. In addition, you can tailor these forms for your clients, third-party vendors or freelancers so that all the information you need is stored with fewer errors in one location. With options like "'just upcoming events" or "only open appointment slots", you can create filtered views while building your linked record field. 
Pros
Multiple select fields
Fields let you group similar data in a column format. Airtable supports 29 field types, including date, image, audio, long text, and other data types.
Conditional logic
Conditional logic is available to all Airtable users, offering numerous consolidation actions for your exact needs. It lets you set even the most complicated workflows on autopilot so that you can focus on more urgent stuff.
Image and document submission inside available
Respondents can easily upload relevant images and documents to complete the submission process. This feature is useful when collecting employee or customer records in a hassle-free way. 
Radio buttons or checkboxes
Users can create multi-option, single option, and collaborator fields with lists of radio buttons or checkboxes. It also lets audiences see all possible options for the specific field without multiple clicks.
Cons
No records can be updated on Airtable forms.

The forms cannot be split into multiple pages or sections.

Airtable logo appears on the forms, which can be removed only in the pro plan.
Current Limitations in Airtable Forms
Even if Airtable is highly customizable, it does not have any capabilities to offer user-based permissions control. The platform only supports three levels of permission control- edit, comment, and view like Google Docs.

Users cannot use custom formulas restricting user experience in terms of personalization.

Airtable does not offer any app integrations with other apps you use. App integration is a feature that allows data sharing across apps, saving a lot of time. Team productivity can be affected in the absence of this feature.

You can't use information added by the user in other areas of the form.

Airtable's API response is limited. For example, it allows users to retrieve only up to 100 rows with limited integration and automation capabilities.

Lacks multiple advanced integrations 
How to build forms using DronaHQ instead of building with Airtable?
Drag & drop and design form
Users can start creating forms with the help of a drag-and-drop builder. It allows users to create forms in the sequence you would like the user to flow in. Users can drag and drop fields for validation.DronaHQ offers-
Multi-level and multi-page forms

Dynamic form creation (conditional visibility of form sections)

Pre-populate forms
Airtable does not allow forms for multiple data sources. But with the help of DronaHQ, you can create forms on top of any of your databases, and bring data to pre-populate form fields from data sources like MongoDB, Zendesk, Shopify, and Google Sheets. Users are also allowed to submit form data to the external database.
Add business rules and validation
After adding the required elements from the drag-and-drop builder, head over to 'Rules' to configure dynamic conditions and create business rules. Users have to configure conditional visibility rules to hide and show form sections. You can add validations to verify the information typed by the user. Add formulas to custom fields to auto-populate form fields based on previous user input.
Add workflows
Move to the 'Workflow Builder where you can visually map the flow of tasks after form submission. For example, you can update your database, call an API, send out an email/in-app alerts, generate PDF reports, and so on.
Preview and publish
Once you have done all the configurations, preview the app to test to identify issues before publishing the app (in beta or prod environment)
How do web forms with DronaHQ enhance the user experience?
Web forms help the end-user to navigate through the form smoothly. It can send prompts to the user with suggestions to make the process of form-fillup enjoyable. The simplicity and ease of the respondent during the form fillup process determines the adoption rates. The easier the form is to navigate and complete, the more likely it is to receive good adoption rates. It also minimizes the odds of the end user abandoning your form midway. An efficient and intuitive from eliminates the need to-
Follow complex steps

Perform manual calculations

Collect information from the database.
What can DronaHQ Forms do?
DronaHQ forms allow users to tailor intuitive digital forms faster to complete and are highly responsive. Users can create forms that are data-driver and responsive to user inputs. With the validation rules, users can verify the correctness and quality of information captured, like email addresses, mobile numbers, etc. 
Here are some more ways to use DronaHQ forms-
As we have spoken, Airtable forms have a lot of limitations when it comes to providing a seamless user experience. However, DronaHQ can help overcome Airtable Database challenges in the following way.
Drag and Drop admin panel
Users can effortlessly design visually appealing interfaces with the design admin interface by dragging and dropping pre-built components like lists, table grids, buttons, form fields, charts, etc.
User Management
Admins can create different levels of access that a user or a group of users can have on an app using granular permissions. Users have the liberty to configure who and what kind of access they want to give, like full access, edit access, view access, delete access, and so on.
Embed filtered views
DronaHQ allows you to embed filtered views dynamically instead of manually adding filters to create user-specific views or permission-specific views of your table.
Retrieve more than 100 rows
DronaHQ offers cursor-based pagination that supports return offset for the next page content instead of numeric pagination supported by Airtable forms. This feature utilizes the offset value to scroll through various pages based on the previous page's offset value. 
DronaHQ forms are a convenient and seamless data collection for crucial business activities. The automation capabilities and efficiency of these forms are important factors in determining the productivity of businesses. Sign up now to check out DronaHQ's form-building capabilities.
Copyright © Deltecs Infotech Pvt Ltd. All Rights Reserved