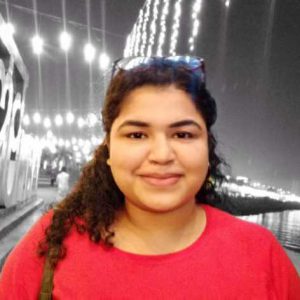 Business Process Management (BPM) is how an organization manages operations. It involves a series of methods to discover, model, analyze, measure, improve, optimize, and automate business processes. 
BPM aims at improving business performance by managing processes that make up the core of the business. Every department in every industry takes some data or material and transforms it into reports, actions or products. Any combination of the methods used to manage the processes involved is BPM. These processes can be structured, repeatable or unstructured and variable.
In essence, BPM is seeing processes as vital assets of a business that must be understood, optimized, developed and managed in order to create and deliver value-added products and services. It's never a one-time setup but resembles a continual improvement process of trial-error-correction methodologies. 
BPM experts say that, however, it is not mandatory, processes can be enabled and improved through technology. 
The real-time information powered by technology can be acted upon instantly; alerts can be sent out, approvals or criticals decisions can be made with real-time dashboards and data reports. Organizations can enable business agility via process automation and optimization through a process of continuous improvement powered by technology.
Why is BPM important?
Processes, if left unmanaged, can lead to dysfunctional outcomes. Processes that are not documented well lack a single view for an individual to see its full effect, where it starts, where it ends, vital data needed to optimize, where inefficiencies lie and so on. These unmanaged processes can hurt business and lead to-
Waste of Time

Manual/Technical errors

Increased liability and blame-games

Lack of data integrity
To keep all aspects of the business operations running efficiently, it becomes important to apply business process management and automation.
Benefits of business process management and business process automation
Help your business reduce costs

– In a

2018 survey by RedHat

, 50% of participants recognized saving money as the main aim in adopting business process management. In order to stay functional, steady in a competitive market, companies need to focus on reducing costs. With the assistance of the right technical tools, companies can map out processes, duration, materials used, resources required, frequency, and costs incurred and use the information to identify easily where costs can be reduced. It becomes easier to – automate repetitive tasks, cut back redundancies, control quality and keep tabs on material and man resources.

Help recognize and quickly respond to changing requirements (customer demands) –

Effective monitoring will allow decision-makers to take actions proactively through real-time access to process information forcing them to pay attention and identify patterns. This will promote a solution-based approach encouraging innovation. It will allow companies to test changes before deployment with automatic quality control monitors.



Innovate business models and update legacy systems –

The right tool will let you make right changes at the right time, guaranteeing competitive edge. With all insights into current processes, you can innovate and create new ones, ensuring business transformation happens successfully. Weaknesses can be identified faster to ensure the organization has all capabilities and resources required to keep moving forward. 

Increase productivity

– With repeating tasks digitized and all vital information accessible, corrective actions can be taken much faster. Tedious manual tasks will no longer take up employees' time, enabling them to prioritize more pressing tasks that do require human intervention. This will also result in the realization of many other organizational goals that the teams can work on.

Retain customers

– by improving productivity and encouraging innovation, you are more likely to satisfy customers with improved, quicker responses.  You can align your digital BPM tools to create better customer experiences by tying all customer information from the support teams, success teams, service providers, etc. into a central BPM repository for impactful decision making.

Standardize processes and encourage collaboration

– Standardizing processes will make future optimizations quicker and easy. This will also lead to increased output as you will get the opportunity to quickly try out strategies and decide on which works best for your business. Introducing standardized processes to new employees also becomes easy, increasing user acceptance and adherence to processes and tools used, and significantly low time-to-train. This, in turn, will assist in bringing everyone to the same page when required and encouraging collaboration into achieving goals faster.

Improve safety and meet compliance –

with comprehensive BPM strategies, you will gain complete sight over every step to be aware of any compliance issues, and ensure that all processes meet the safety standards needed. Issues with safety, security and compliance often result from lack of transparency over business functions which can be reduced significantly with BPM plans that no longer keep the processes in the dark.
How can no code help in BPM automation?
Fastest time-to-market

– while your competitors lay down their first thousand lines of code, your customized BPM solution will be up and running

Overcome 'no-developers' hurdle

– with no need to code, you won't depend on IT or DevOps to lay down your application. Business analysts or line of business leaders can themselves design their solutions.

Easy ROI

– you can save millions of technical staff expense, deploying and running costs of apps with cloud-based solutions where provisioning and managing of servers are handled by the platform vendor. Any updates made to the platform, in turn, impact the efficiency of your development process as well as an end product without any additional costs being incurred from your side.

Affordable customization

– all businesses want custom solutions, tailor-made for their unique requirements but not all can afford the huge costs that come with custom-building a software.

Easy scaling and maintenance

– no-code apps can be easily rolled out to any number of audiences, much quicker than a heavy-coded application and anyone can start using the app immediately. No-code, ready to use elements are already battle-tested against bugs and errors making maintenance of apps a breeze.
The BPM market is expected to be worth $13.5 billion by 2021. Gartner found, after looking at the results of 150 BPM implementations, that 95% of projects undertaken were successful as opposed to a mere 25% success rate for general ERP and IT projects. An aforementioned report suggests nearly 50% of organizations see BPM as an effective way to reduce costs. These figures signify how important process management is becoming to run a successful business and clearly suggest the direction where most organizations are headed.
With no-code development tools in the market, implementing BPM is getting easier as these platforms are specifically designed for business users who don't need the IT to implement their solutions. No-code allows to radically reduce development and deployment time without having to rely on the vendor. Managers can seamlessly deploy process workflows and manage the business in just a click of a button. 
DronaHQ believes in empowering business users to get from point A to B in the quickest, most efficient way possible by allowing citizen developers as well as professional developers to unleash the power of no-code development into their processes. Users can leverage the tool to digitize manual workflows (ongoing as well as one-offs) and combine them with ongoing business processes. With a drag and drop form builder, a visual workflow designer and a spreadsheet-like database tied together into a collaborative development tool, you can streamline and automate all kinds of business operations.
Copyright © Deltecs Infotech Pvt Ltd. All Rights Reserved