Trusted by

A custom performance appraisal system
that is in sync with your HR strategy.
Performance appraisals on-the-go
Customize questionnaires and interviews
Integrate with other HR tools
Bring self and peer evaluations to one place
Develop a workforce focused on organization goals
Make the cumbersome task of employee appraisal efficient and stress-free with a meaningful performance feedback mechanism.
Analyze KPIs
Take valuable feedback, customized for employees and managers in various job roles and analyze the KPIs are overall areas for improvement for employees.
Automated workflows
Automated notifications and reminders to be sent to employees who haven't filled out their reviews in time and speeding up gathering review data.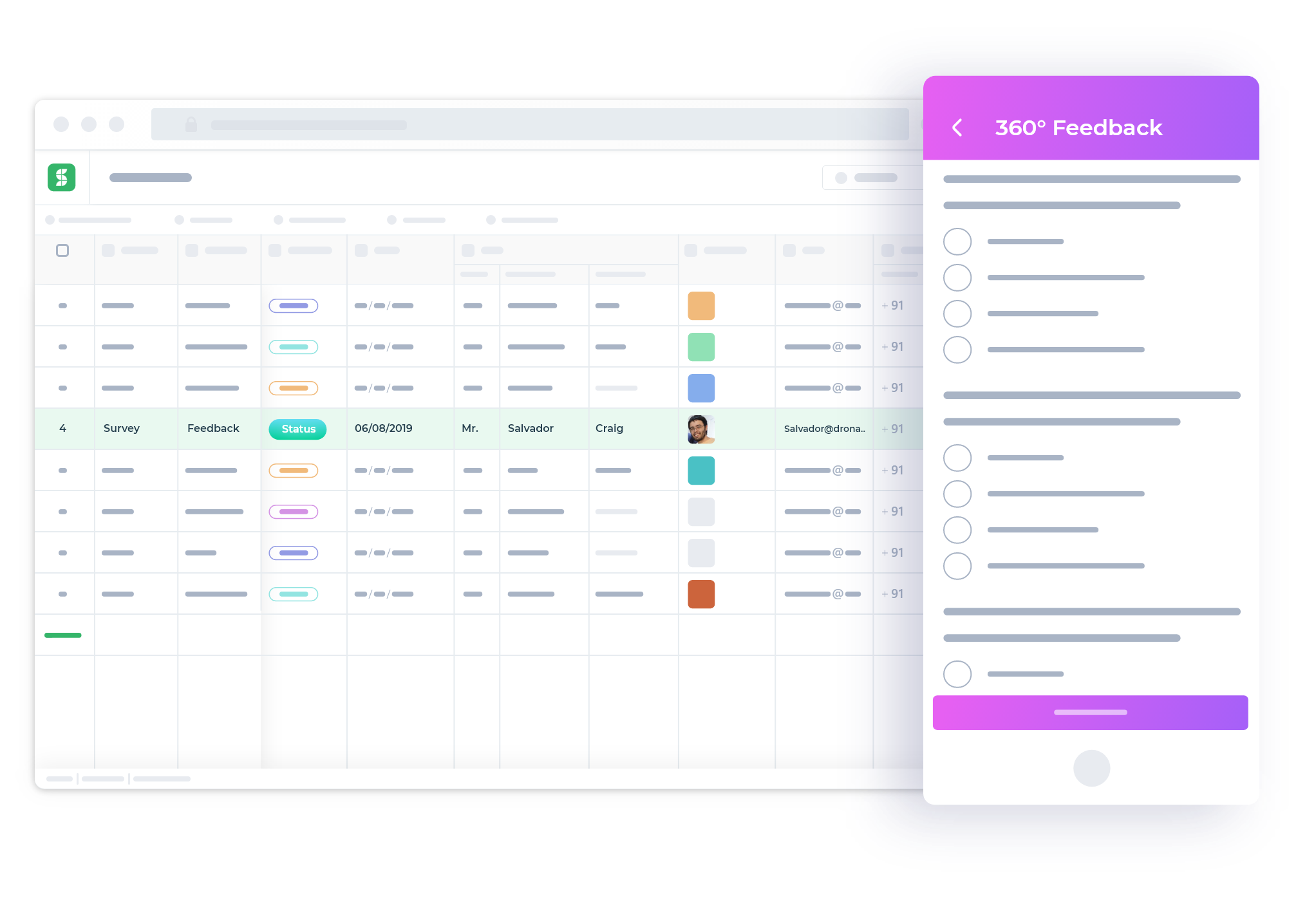 DronaHQ's No Code Platform
The easiest platform to build apps to solve your everyday operational challenges. Centralize your data, throw away paper forms, no more email approvals, stop chasing people, insights and reports at your fingertips.
Collect and Track Data
Build simple to complex forms and collect data digitally with your business rules, validations and linking dynamic data sources to sheets.
Streamline Processes and Approvals
Convert your requests, approvals and processes into smart workflow apps for repetitive mundane tasks of every department.