Build front-end for Google Sheets 10x faster
Create custom front-ends like dashboards, admin panels, GUIs, internal apps on top of your Google Sheets using ready connector. Fetch, edit, delete rows in spreadsheet, display information using table grids, charts, maps, design role based custom views for your Google Sheets data.
From startups to Fortune 500s, the world's leading teams rely on DronaHQ to build internal tools.
Build internal tools on top of Google Sheets using powerful pre-built UI controls like:
Table Grid
Table grid control is a Display control that is used to fetch the data from a Sheet or connector or any other data source and display the contents in a tabular grid format.
Charts
With chart control insert charts like donut, pie etc and make your data more presentable and easy to understand.
Buttons
Action Button control lets you trigger specific events like - Navigating to a screen, sending the email, etc.
Form Field
Create forms 20x faster by simply drag and drop components to build custom forms by adding controls, validations and rules.
Join Google Sheets data with third-party data sources
Combine your data with your existing databases, SaaS apps, API endpoints or Cloud storages. You can integrate Google Sheets with your Apps as a data source for your Shopify orders, sales leads generated in Salesforce, and other such apps that you want to build.
What Google Sheets Apps users are building with DronaHQ
DronaHQ lets you build all kinds of internal apps and tools on top of Google Sheets.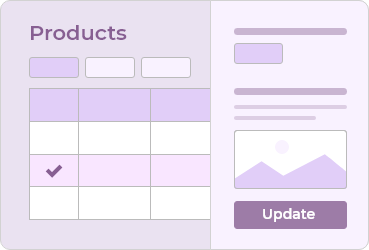 Inventory Tracker
Build front-end with DronaHQ for operations teams, who are dependent on Google Sheets for use cases like inventory tracking, supply chain, and delivery tracking.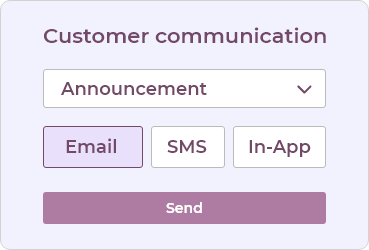 Email Communication Tool
Build an interactive tool to send each lead in a Spreadsheet a personalised email by simply pressing a button to run an API request for each row.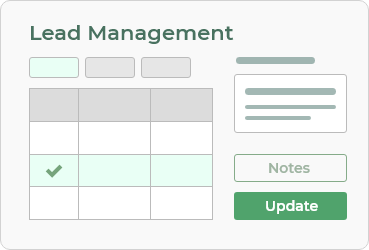 Custom CRM
All CRMs start as spreadsheets, you can add custom fields and views on top of your existing data in Google Sheet with an App using DronaHQ.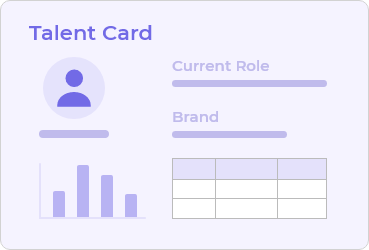 Applicant Tracking system
Build a dynamic form and an interface to help easily switch candidate stages, add custom notes, send emails, and enable custom views.
Build powerful workflows on top of Google Sheets

Rules & Validation
Entering data is google spreadsheet error-prone (no validation). Make it safe to access your data with frontend with validations and access controls.

Granular Permissions
Keep your sensitive data protected while ensuring that team members can access the information they need.

Connect to external data sources
Bring in data from Google Sheets and another source via API/database. Or build an app on DronaHQ to export it to Google Spreadsheet.

Web and Mobile ready
Publish, manage, update, rollback, invite, embed with device, resolution and access specific settings in a breeze.
Take a 14-day Free Trial today
Create an account instantly, connect your systems and build and publish apps.
Book a demo
Schedule a 1:1 session with an expert from our team.
Usage based plans
Simple, transparent pricing with no hidden fees.