5 smart mobile form automation to boost productivity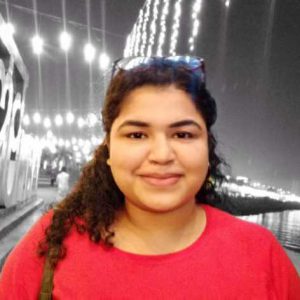 The answers mobile form automation holds.
Study shows that businesses exhaust over 69 workdays on administrative tasks due to inefficient methods. This inefficiency and lack of productivity have cost organizations upwards of $5 trillion globally, $2.87 trillion in the US alone. 
Interestingly, close to two-thirds of the surveyed workers states that task automation and workflow optimization would positively impact productivity and management. 
Additionally, another report showed that close to 84% of the businesses who incorporated mobile forms reported that they achieved their total ROI in just two months of implementing the forms. 
Mobile forms are digital means to collect information and record it to a secure database. Mobile forms can work alike on mobile phones, tablets, rugged devices, or desktop browsers.
When mobile forms are coupled with automation, there is no limit to what you can do with them. Automation in mobile forms allows you to build and enhance existing forms workflows to simplify your forms and enhance your mobile data collection strategy. 
Some of the tasks mobile forms can help improve productivity in – 
timesheets

work orders

inventory keeping

expense logs

inspection checklist

employee requests

invoicing

lead capturing and management
Lately, businesses are switching from limiting online forms solution to customizable mobile form builders that are giving them a lot more flexibility along with reliability. 
They get,
drag and drop form builder

workflow designer

task scheduling using an automation engine

database as a backend

rich-media capturing tools [good for GPS, signatures, barcode scanning, along with images and documents] 

3rd party connections [integrations]


and more.
Improve Productivity with Mobile Forms
Your business too has information that it needs to collect, monitor, and draw plan of action from. Now that your employees are working remotely, the information needs to be collected in real-time from employees to ensure all-time business continuity, especially when there are dependencies for processing client requirements. 
The information that was getting collected through paper forms is now become unavailable and difficult to collect, along with the risks of inaccuracy, errors, or not receiving the information at all. 
With a little innovation and time-investment, you can find that mobile forms can greatly decrease the risks associated, along with saving working-hours and make information collection a lot easier for the critical business functions. 
Here are some ways how you can use mobile forms to boost productivity and improve operations – 
Expense Reporting 
You can turn physical document expense report management into a mobile form-based expense recording and tracking app and save a lot of the administrative time.
You can stay on top of the receipts by instantly submitting them upon any purchase to the app. Record the details of the expenditure along with a picture of the receipt. 
Let the employees use this mechanism to capture expenses that can be automatically routed to the key decision-makers for approvals. Turn the data submitted easily into a receipt that can be sent straight to the user's inbox. 
Employee Timesheets
Paper-based timesheets are often not taken seriously, easily lost, forgotten off, or manipulated. Your teams may not even remember the exact hours and it is difficult to verify the information on how many hours were spent on a task at a location.
a Mobile form-based timesheet that auto-capture the user's geolocation, current date & timestamp, and does not allow modification lets the admin see exactly where the team was when the timesheet was filled. Historical data collected can be used to pre-populate form fields and upon submit, an alert can be sent straight to the reporting managers device. 
If you are billing your customers for the time your employees spend on their project, the information from mobile form can be used to convert the timesheet into a pdf report/invoice.
WFH attendance
Use mobile forms to capture employee attendance when they are working remotely. Using auto-capturing features, know the exact time, date and location of employee that goes straight to your payroll system for smooth end-of-month tasks along with the reliability of accurate data. Punch-in and Punch-out controls can be controlled by the moderator.
Lead Management
Use mobile forms to streamline sales tasks. Use mobile form automation for lead capturing [online leads from APIs as well as offline, captured manually into the forms] to maintain a single repository of all lead information. Incorporate lead qualification and follow-up activities in the mobile form using a combination of rating parameters and plan consequent tasks. Assign leads to the sales representative from the mobile form itself along with real-time alerts and reminders. 
Inventory Records
Launch a mobile inventory management systems replace paper-based inventory logs with a mobile form. Breakdown the complex system of tracking and maintaining inventory to optimize your supply chain operations including stocking, recording counts of stock, assessing stocks, reordering, etc. With this, the decision-makers are aware of the current scenarios as information gets updated in real-time by staff. 
Mobile forms and mobile form automation gives you an immense amount of flexibility to replace and automate manual processes, with real-time data accessible to all key stakeholders. By replacing paper-based manual tasks you take a big step in your digital transformation journey. 
Along with a drag-and-drop mobile form builder, DronaHQ also lets you integrate the mobile form with your favourite 3rd party apps to ensure the information loop is close and no data is lost in translation. Create custom forms and share important information with your team anytime, anywhere, further enabling business sustainability by removing the barrier of physical location. 
…
Originally published at https://medium.com on April 29, 2020.
Copyright © Deltecs Infotech Pvt Ltd. All Rights Reserved