Why Marketers Need to Look at Low-Code App Development?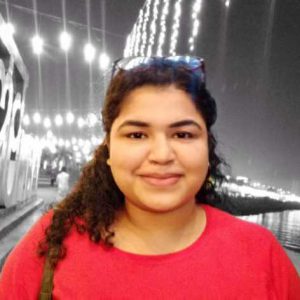 Today, marketing professionals are responsible for more than just content and campaigns. They also need to have an understanding of the various platforms in the digital space. They need tools that help their roles function effectively; tools that automate tasks to bring efficiency and speed, Tools to identify user journey, conversational marketing, email automation, SEO tools, content, offers and discount tools, social media tools and automation, dashboards. If you're looking for a way to save time, stay on top of new trends, and get your job done more efficiently, low-code development is worth considering.
"Software adoption is no longer just a nice-to-have — it's a must-have," writes Hubspot. Some 10 years back you would need a professional developer to set up a website for your business. Today, it can be done in a single day.  
Low-Code and No-Code Tools Are Changing Marketing for Good – A Way for Marketers to have custom tools Without Code
With the rise of low-code development, marketers have new tools to help them do their jobs more efficiently. Low-code development tools are empowering marketers to create websites, website lead databases, content repositories, email automation, content calendar reminders, integration with HubSpot, Gdrive, Slack, mobile apps, web apps like Lead generation forms, (conversational ) chatbots, and more. This category of products is called "low code" because what traditionally could be achieved only through the expert programmers can now be designed visually with building blocks and launched within hours. This saves time, and it keeps you relevant by eliminating the need for repetitive tasks. As a result, you'll spend less time on non-value-adding activities like email updates and research.
Early adopters have built custom marketing dashboards to monitor budgets, editorial calendar activities, created custom CRM, automated MQL activities, built microsites for campaigns, capture leads using online forms, send autoresponders to leads, build brand assets repositories to name a few. Low-code holds the potential to help marketers quickly innovate without eating up IT resources and launch tools that can keep up with their teams. These tools are highly customizable and easy to integrate together providing a single source of truth for every task in the pipeline. That means teams can update their workflows, remove or replace one tool for another, and essentially grow their tech stack as they grow as a team.  
There are three broad categories of low-code tools that marketers can choose from – 
Design & Content (UI) — web and mobile app builders, bot flows, interactive content, Lead generation forms, microsites

Spreadsheets (Data) — Online database for Lead management, content calendar, project management, you can build an online database integrated with your other tools and systems like email management, automation, social monitoring, and more.

Automation (Logic) — Sending new content ideas for copywriters to explore, submit completed plans for approval, notify teams when a new post goes live, alert when a task is pending,

notify when a customer visits a website, notify when lead revisits the website when a prospects replies.

An all-inclusive platform with UI, database, and automation.
Marketers are known to be creative. With low-code, they can realize their ideas faster by turning them into production-grade apps.
Here are three key reasons why marketers should consider low-code development for their campaigns:
(visual dev – do it yourself)

They help marketers innovate at speed without depending on IT

– Marketers are known to be creative. With low-code, they can realize their ideas faster by turning them into production-grade apps. Marketers can quickly simplify the journey from idea to deployment. Processes that require frequent manual intervention, email trails, personal follow-ups, immediate alerts can be digitized easily without going after the IT team to build it up for them.

(integrate)

Better Connectivity of marketing tools/ improved synchronization between marketing tools for a better experience

– Marketers can bring more content automation, fast turnarounds for updates, connect most used tools – Gmail, Trello, Slack, Mailchimp, Sendgrid, Google Sheets, Airtable, Salesforce, Stripe, you name it. Get more visibility and increased connectivity between various marketing tools.

(automate workflows)

They help improve productivity by bringing down repeating tasks

– For every task that makes marketers wish there were two of them, can be put on autopilot.  Marketing teams can visually curate workflows that best fit their need to perform tasks like database updates, sending emails, alerting managers, managing free trial expiry, and so on
Creating Engaging User Experiences (Marketers can build and update apps for customer-facing tools without having to know how.)
Every digital platform in existence has evolved into a platform for engagement. When done right, low-code development can help you focus on what's most important: designing engaging user experiences. You can come up with creative solutions to implement new technologies or innovate with dynamic user interfaces. 
What does Low-Code Development Mean for the Future of Marketing?
The future of low-code development for marketers is bright. With just a few clicks, you can have a well-structured and clearly laid out workflow automation or forms for landing pages. 
Most marketers have a lot on their plate. As such, they may not have access to sufficient resources as the sales team or product team would get custom apps and automation tools designed for them that they need to deliver solid marketing results. Fortunately, low-code development can help you out. If you use a low-code platform, you can simplify the process of creating web applications. 
Opportunity to make changes that align with your marketing goals and vision
New technologies and platforms are transforming marketing and, as a result, the kinds of apps that are being created. This is a big reason why more and more companies are opting to employ low-code development in their marketing strategies. 
Low-code tools are not a replacement for traditional development or enterprise software — but they are an important addition to any company's tech stack. This gives you the opportunity to make changes that align with your marketing goals and vision. These tools offer many benefits, enabling marketers to solve problems faster and with more flexibility right when it's needed.
All of this means that you can put your focus on – Staying ahead of the competition. Updating current content and campaigns. Better prioritizing your efforts. Making the most out of your digital channels. 
Copyright © Deltecs Infotech Pvt Ltd. All Rights Reserved