All you need to know about no code automation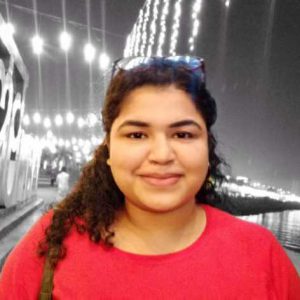 What are no code automation and no code automation tools?
Have you ever felt the need of making a bot or script which can lessen the load of manual repetitive tasks? Basically, the thing you need to do is automation.
Doing automation is a time-consuming task as it requires knowledge of programming languages and proper testing of automation, which makes it a hefty task, so to reduce this work there comes the need to use no code tools to automate processes and workflows. 
No code tools make it easy to build an application by just connecting visual blocks via drag-and-drop, also no code platforms provide various ready integration connectors and controls that help in making amazing interactive applications faster.
What is low code automation?
Low code automation is a technology that helps teams automate business processes with some or little coding knowledge. Usually, the automation can be done using the in-built components easily and quickly, however for performing complex and specific instructions coding knowledge is necessary.
Generally, they tend to be used by developers or people with some programming knowledge to speed up their automation projects and focus on more complex projects and help organizations save on recruiting new engineers.
How did no code enter the market of automation?
Automation and no code cater to the same market.
In high-growth startups, where there are limited resources and time it often becomes cumbersome to perform everyday processes and workflows manually. From initial research to final development, there can be situations when development teams can find themselves doing the same task repeatedly. In these situations, the need for an automated system comes into play.
Instead of writing in the language of machines to automate manual business processes, we can achieve this by just connecting simple visual blocks.
Thus, it is natural to put this practice of using no code platform into business process automation.
No code process automation offers a viable solution to individuals and organizations looking to automate processes while reducing manual errors and interference.
Why use no code automation?
If you are a developer or have some knowledge/experience about coding you might ask, "Why should I use no code automation when I know how to code?"
There are various reasons why many organizations are switching to no code automation tools. No code tools are not there to deskill people or replace people with programming knowledge. They are built to
Eliminate

human error

 

Limit all the

repetitive and tiring work

, so you can free up time to be innovative, creative and do more of what inspires you

Help people work better together across teams & departments and

close the skills gap

in software development

Increase agility,

no code automation

removes all the complexities

from day-to-day business processes and replaces them with pre-built modules/workflows. This means it's easier to do more in less time.
Top Benefits of using no code tools for workflow automation:
Unify Your Software into One Platform


No code environment is capable of replacing many expensive third-party applications. HR functions, scheduling, CRM, messaging apps and email, and many more enterprise-grade apps can all be consolidated into one system for a seamless workflow experience. 

Make communication easy with In-App conversations


Most

No code platforms have a feature to allow in-app conversations, that allows teams to keep a record of every development and communication that has happened on a specific project. Only people who are part of the process can view and contribute to these conversations by tagging and replying to their colleagues. These conversations can be referenced in the future, helping team members find solutions quickly and save time.

Take control of Metrics and Reporting


With the help of No code, powerful reports can be created from the data collected by various automated workflows because the records and metrics are accurate and useful. These reports can be generated in real-time with visual aids and graphics like

charts

and

dashboards

that are easy to understand. Instead of getting lost in a sea of ​​numbers and confusing data, no code tools can provide you with data that tell you exactly what you need to know. This leads to strong control over the workflow and the opportunity to gain insight and improve it. There is also greater visibility into task progress in automated workflows, leading to clear and informed decision-making, transparency and accountability.
How to get Started With No Code Automation
Starting up with no code automation doesn't have to be a daunting task. The big reason why no code is so famous is the remarkable ease of use and speed to market. Organization leaders who want to quickly get started with code-free automation should focus on the following three key steps:
Identifying key tasks to automate: Specifically, look for tasks and workflows that are currently being done manually that represent the proverbial low-hanging fruit. Not only do these allow you to get started with automation quickly (often within minutes), but they can also provide a quick and quantifiable return on investment that can be built upon. Example:
Automating email notifications

Automating employee attendance

Automating meeting schedules
Automate step by step: It's important to note that while a no code solution is incredibly easy to implement, not every function can or should be automated. Many business leaders are so eager to automate everything at once that they end up getting ahead of themselves. Again, the goal should be to identify and capture these quick wins and lay a solid foundation first. Once these initial tasks are working well, build and expand on them. Example:
Initiate by automating email notifications, if it works well then automating the meeting scheduler will be an easy win.
Choosing the right platform: This is one of the crucial steps in the process. There are dozens of automation solutions available on the market today. To help narrow down your choices and make your decision-making process easier, look for a platform that makes your work easy by offering required built-in controls, and ready connectors. 
Developing with no code automation platforms that sport pre-built capabilities like ready connectors to databases, saas apps, and APIs – developers' job becomes easier to quickly connect the dots and lay out comprehensive process automation workflows.
For instance, if your team uses MS SQL as a backend and Shopify for its e-commerce business, developers can quickly integrate the two with ready connectors, transform the responses and present the customer data needed for the sales team, marketing team, and customer support team. What's more? When an event takes place on one of the platforms, they can easily configure that as a trigger to fire a DB query or make an API call to, let's say update a data set or display details on the Shopify store or more!
Some powerful no code automation platforms making headlines are Zapier, DronaHQ, Integromat, and IFTTT.
What is No Code Test Automation?
Test automation is the process of verifying and validating software such as a web or mobile application via automation, to make sure it fulfills the requirement, quality standards for code, business logic, and user experience.
No code test automation tools are a special type of no code solution. They enable performing test automation without writing any script or even a single line of code. Most no code automation tools available in the market now come with a variety of in-built functionality, without complex coding. Some of these features are 
recording and playback 

drag and drop interface

integration of AI/ML technologies
These platforms serve testers, QA specialists, automation engineers, or any non-technical user who may not have knowledge of any programming language ​​but want to test an application for specific use cases.
Some platforms which support no code test automation are:
How to choose the no code automation tool for your business
Interface
Since building no code applications is considered an easy task, it should not become complicated due to a complex user interface. Look for automation tools with an intuitive user interface. You should be able to quickly create and test automation using drag and drop or visual modelling.
Integration
Prefer those no code automation tools which have a large number of pre-built and custom application integrations. It will allow you to automate processes across the apps you use, such as Notion, Slack, Salesforce, Gmail, HubSpot, and more.
Reusability
Process automation only makes sense if all current and future projects benefit from it. So look for automation tools that allow you to save and reuse automated workflows as needed.
Before choosing a platform, ask yourself the following questions – and know what you want the answer to.
Is the platform

code-free

?

What

skills do employees need

to use the platform?

How

customizable

is the platform?

How

secure

is the platform?

Does the platform offer enough

ready-made templates

?

What is the

price

?

Is training or a

free trial

provided?

How good is its

customer service

?
Conclusion
No code automation tools can be revolutionary in automating simple and well-defined processes in existing companies. With a simple drag-and-drop, you can automate tasks that would previously require manual processes or custom software development.
As it stands today, no code allows many people to explore their opportunities. Whether that's a good thing or not really comes down to personal opinion. But if you're thinking about writing code for a project, you should take a pause and think about whether no code could save you time and money.
DronaHQ is a great platform to start experimenting with low code. It provides you with 100+ rich UI controls, and 50+ ready connectors(with over 22 connectors to databases) to build applications with great UI and usability. As you start using DronaHQ, you'll learn how quickly you can create automation by just drag-and-drop which would have previously required a programmer. 
Simultaneously do not forget to request a demo on DronaHQ for free right now!
Copyright © Deltecs Infotech Pvt Ltd. All Rights Reserved