No Code Workshops for Idea to Experiments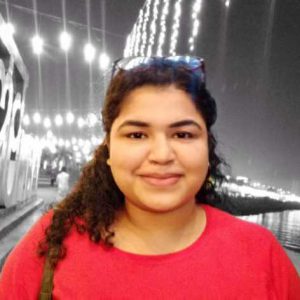 To shorter learning curves and faster hypothesis testing 
What seemed impossible a few years ago is now a living reality – drag, drop & deploy. Apps, websites, enterprise solutions can now be created within weeks without writing any code. To take our mission forward, we kickstarted our No-Code for Digitization Workshops with the most recent one conducted at one of our CPG customer's premise where the attendees did just that – created operational business apps within 90 minutes using DronaHQ's UI builder, workflow builder and Sheets.
Employees from the company's Innovation and IT departments were amongst the majority of the audience. The attendees did not have a lot (or any) coding experience and they were eager to make the most of this opportunity, see if the platform allows them to turn their hypothesis into apps and optimize their time to experiment with the prototypes and use their idea capturing budgets in the right direction. 

No Code experts from DronaHQ's Sales, Customer Success and HR teams who have been turning their everyday operations into apps-powered processes, conducted a power-packed workshop. Non-technical No-code experts in the assistance of fellow non-technical no-code enthusiasts.

A hands-on walkthrough of the platform was given to the attendees, giving them an overview of the DronaHQ platform and its capabilities and how they can get started to leverage the tools and design their app's UI, add workflows and connect it to the database. This was followed by a discussion on real-life use cases to get employees thinking about the various business processes that they can digitize.
Post this walkthrough of the development platform, employees turned to their laptops to get started on designing their own apps. 

In a span of not more than 90 minutes the employees built prototypes for use cases spanning various organizational horizontals such as Admin, Sales, HR and Field. Among these were fully functional apps: 
–  Project Management
–  Interview Feedback
– Vendor Campaigns
– Visitor Handling 
Towards the end, we saw gleaming faces who plan on designing many more apps on the platform, especially after witnessing the speed of designing and deployment where with a single click they can deploy new versions of the apps. The Innovation team could envision themselves turning greater percentages of their ideas into apps, rolling them out to small batches at a time and speed up implementation.
With no-code, they see an opportunity to transform the deep knowledge that they have of the various business requirements in their organization into applications and become key contributors who accelerate the company's digital journeys. 
Ready to experience no-code for yourself? Contact us to register for a workshop!
Copyright © Deltecs Infotech Pvt Ltd. All Rights Reserved