How is HR mastering automation with No-Code?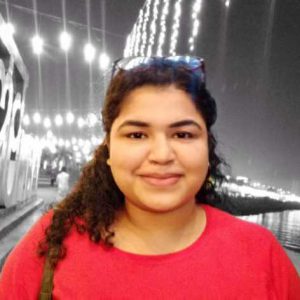 Nearly 70% of firms in the country have automated half of their HR functions, including day-to-day operations like performance management, recruitments, collaboration, and communication. Their core objectives to automate these processes are to increase the effectiveness of the HR functions, empower leaders to manage workflows, improve execution/implementation of HR policies and saving on costs being the main reason behind the investment. 
The findings are from the State of Human Resource Technology India 2019-'20 report published by People Matters, a Gurugram-based multimedia organization specializing in human resource services, after reaching out to 250 multinational companies and small and medium businesses in the country between June and July to identify key trends in the sector.
When evaluating particular technologies for the HR department, 74% of organizations look for the ability to integrate various functions in the human resource system. Yet, only 37% of companies have an integrated system or a common platform where managers and company leaders can monitor all human resource functions. 34% of the firms say that they have multiple HR technologies procured from multiple vendors, operating across different functions within HR, which are not fully integrated with each other.
Budget constraints, Leadership buy-in, and skills and competencies make up the top three challenges when it comes to adopting technologies in HR. Presently, efforts and investments in these technologies are highly scattered or in the planning phase.
While most of the buzz is around Analytics, AI and chatbots, the emergence of No-Code and Low Code platforms seems to be a promising solution.
Gartner reports that "by 2024, low code applications will be responsible for more the 65% of application development activity." 
These platforms solve the challenge of integrating multiple technologies while taking care of budget constraints and skills and competencies requirements and provide code-free solutions. General features of a low code platform are visual and data modeling along with workflows for process automation. 
You can create robust apps for the new age HR from hire to retirement, customized for any business large or small and set HR on autopilot. Digitizing HR functions through app development will mean the elimination of redundant manual tasks, lesser paper and email trails at work, no more running around employees for dependencies, speeding up of request and approvals through workflows and creating overall self-serving portals for the workforce, giving each employee and the HR team to focus on more strategically important business tasks. 
Anyone from the team can create an app for functions like recruitment and employee onboarding to performance reviews and employee offboarding. See what functions you can automate and bring operational efficiency in the HR department. 
Keeping in view the present day workplace reality amid the crisis of coronavirus, the HR department is at the edge, working to put in place a comprehensive response system to the outbreak, all while answering employee questions, limiting friction to daily operations, and boosting employee morale.
Using no-code technology, the HR can easily roll out employee applications for project management and WFH timesheet and attendance management that integrates with the payroll systems in a matter of a few days. 
An HR professional at an SMB, when faced with the remote work situation, turned to no-code platform DronaHQ to quickly whip-up an application for everyday task management and WFH log sheets to not break the important employee attendance record. To further the app's capabilities, using workflows, the app closes the loop between employee and manager to keep track of activities and project progress. 
New York City, besieged by the pandemic, created a COVID-19 crisis management platform in a matter of days, without writing any code as time was of the essence. The platform allows New York to map the virus and identify hotspots. 
As the automation demands soar, no-code is becoming a high priority as CIOs are letting the non-tech workforce use the tool to build solutions rapidly as the officials' abilities to react fast are being tested.
DronaHQ is working closely with individuals, businesses, and governments to quickly build and deploy rapid response systems with free access to the platform features for the next three months.
Reach out at inquiries@dronahq.com to get help on your projects.
Copyright © Deltecs Infotech Pvt Ltd. All Rights Reserved