Launching New UI Features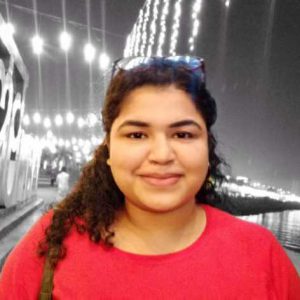 DronaHQ, a revolutionary enterprise low-code app development platform, announced key additions to its UI Builder to visually create apps for iOS, Android, and Web. Updates include enhanced screen folders, new templates, and resolution settings to further enhance the user experience of the low-code developers building apps on the platform.
New DronaHQ features for app screens include:
Screen Folder View – For ease of access and improved development of multi-screen apps, now users can drag to reorder screen listing and put the screens into folders. The folders will make collaborative development easier. Screens can be segregated as per the teams that are working on it, end-user roles, and so on.
Customizable Screen Resolutions – Users can now set default builder screen resolutions so the app will open in only specified resolution screens and ensure user experience consistent with your brand.
Ready Screen Templates – To further speed of development, users can now pick from a library of ready screens – screens – dashboards, forms, welcome screens, lists, menus, pop-ups, trays, and more.
Developers continue to be under immense pressure to do more in less time while still achieving their goals. "It is key for us to ensure a seamless experience for low-code developers so that they can create they can extract as much efficiency as possible to meet goals. With these updates, citizen developers teams are able to efficiently create the right navigation rules, user permissions, validations in the apps, and so on."
"There are times when a single app can demand various views as per the user roles. Say a Sales app can have from a welcome screen and an order capture app to a product list screen and a dashboard. With Screen templates, users can quickly lay the base for their apps, customize them, bind with the database, and roll them out in production within days rather than weeks. That's a tremendous amount of time-saving when you consider the heaps and piles of app demand an organization needs to meet."
DronaHQ platform allows users to build low-code apps with an intuitive drag and drop UI builder while the platform abstracts away the code so app developers do not have to be concerned with coding.
It's more important now than ever for your platform to make app development a breeze and let teams easily collaborate and create apps at speed. Part of releasing these builder enhancements is to maximize the potential of solutions that users can generate with additional ready-to-use resources. Our customers can instantly roll out their creations from templates to the end-users to start driving business results.
This product update follows the announcement of the launch of Screen Marketplace, Workflow as Connectors, and Advanced Database Connectors on the DronaHQ platform. While Screen Templates and Screen Folders are now generally available, users can expect to try Screen Resolutions by March 2021.
Originally Published at ForPressRelease.
Copyright © Deltecs Infotech Pvt Ltd. All Rights Reserved