Enhancing No-Code Development: Creating a Map for your App
An app has the following four major elements 
the app's front end or the part of the app you directly interact with, 

the client-side logic which executes your business logic, 

the database where information goes to or is fetched from, and finally 

the Automation where you can schedule events or set rules to trigger an action. 
Whether you are building an app traditionally or using low code or without writing any code [no-code], management of complex applications with multiple screens, UI/UX elements, the database, the workflows in play can get out of hand.
In our most recent rollout, we have given our drag and drop builder a sleek makeover, simplifying the management of complex no-code apps being built on the platform. With a cleaner aesthetic, it is easier for no code makers to see all the important elements of their app at one place without having to navigate through all the screens, the database, or the workflow designs.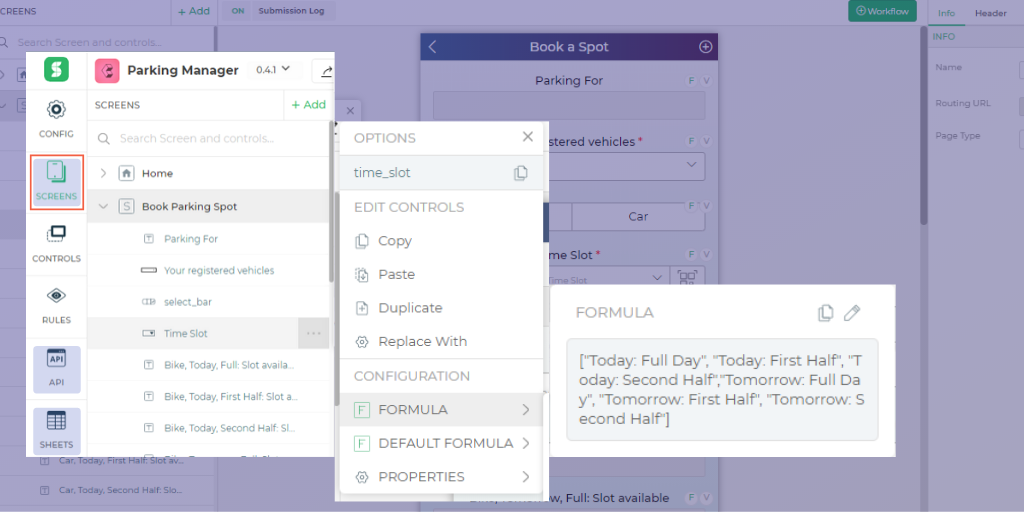 You now get a ListView to drill-down on all entities linked to your app from all the app's screens, the unique elements on each of the screens and the database[Sheets] linked to your apps to the APIs used. This list view further gives you over the granularities such as the different property controls, business rules, and formulas acting upon each element. Copy-pasting, reusing of fields in your app is now much simpler, something that business-users and developers alike can appreciate as it makes app development less of a visual mess and more of a focus-friendly environment for getting the work done. 
> You can check all sheets used with this app in one place
> All APIs used in once place
> Making it a complete map of my app
"Organizations need to build apps fast to respond to rapid business and economic changes and we want to empower our users to do just that without having to rely on developers or any form of technical support," explains Co-founder Divyesh Kharade. "While professional developers are familiar with using 'variable names' when coding applications, non-developers and business users are not. With our enhanced UI builder and new listing view, we aim to give all the possible control and visibility to the users." 
"This is a big deal!" says a No-Code Maker at DronaHQ. "The new listing feature will let me create my apps even faster as now I can easily refer to, replace or reuse controls that I have created without having to navigate through 20 screens of my app, without having to keep track of each instance or waiting on the tech team to identify the component and help me out. If I have applied a Hide/Show conditional visibility on a Field in my app before I create a second instance of the field I can quickly verify these properties so that they do not show up at a later stage when I am testing my app. Along with making my life a lot easier, this will make the organization of no-code apps more efficient overall. I haven't seen such an efficient no-code platform before." 
You simply have to search and you can find out where the field had first occurred or was referred to, to avoid any mistakes.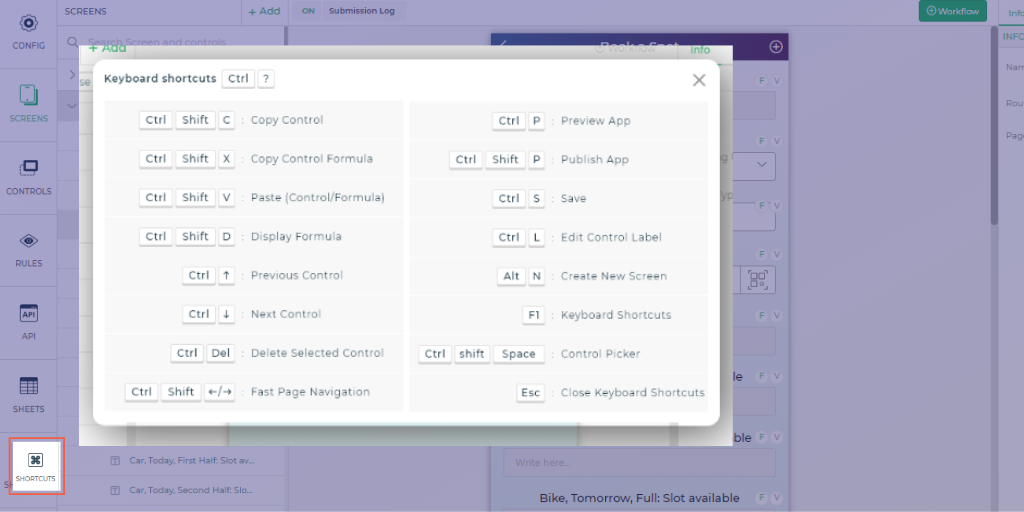 In addition to rolling out the new builder enhancements, we have also added Shortcuts in the builder for the power no-coders building apps on the platform. For repeating tasks like duplicating a text box or a drop-down list, these shortcuts will come in handy, the capacities of which will further be boosted with the new listing menu. 
For queries, drop us a message in the chatbox below.
Copyright © Deltecs Infotech Pvt Ltd. All Rights Reserved