DronaHQ Platform
Various tools and services to make your Digital Transformation Projects an instant hit.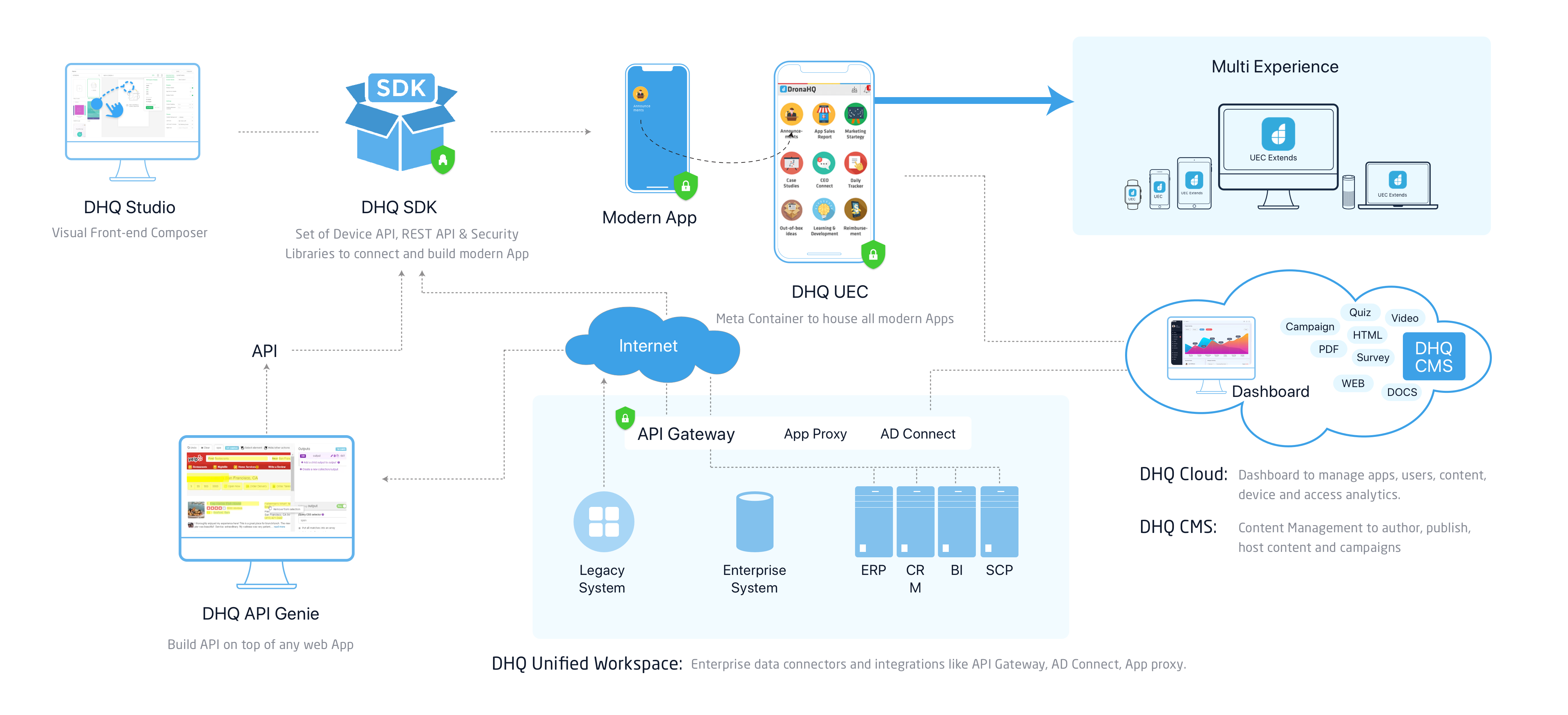 Micro Apps on DHQ Container
DHQ Container is available for Smartphone (iOS, Android, Windows), Browser, Desktop (Windows10), voice assistants.
It can host multiple Micro Apps. A Micro App could be Native, Web or Package Web App.
Native Apps
Secure your existing investments in native apps and offer them along all enterprise apps via DHQ UEC.
Web Apps
Simply host your business web application on DHQ UEC by providing an URL
Packaged Web App
Functional web gets packaged into a native app and can go live without creating a binary.
Copyright © Deltecs Infotech Pvt Ltd. All Rights Reserved