#1 Budibase Alternative:
Save 30% Engineering Time with DronaHQ
When building internal tools, platforms like Budibase want you to have some development experience. With DronaHQ you can create applications and perform customizations without any coding background.
DronaHQ is extremely easy to use and comes equipped with a rich and responsive UI that can be accessed on an end-user portal and mobile app.
See what top brands say about DronaHQ
Scales internal operations 10x faster
"Going with DronaHQ was an easy decision, it is helping us cut down the time to launch tools from a few weeks to a few days. Support for unlimited end-users was cherry on top."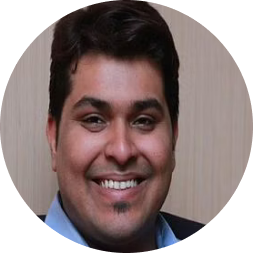 Suyash Katyayani
Co-Founder & CTO
Mobile apps for field force
"Where we've really enjoyed success with DronaHQ is that we can turn things around, now, from an idea to a real thing in five weeks, which for us is wonderful."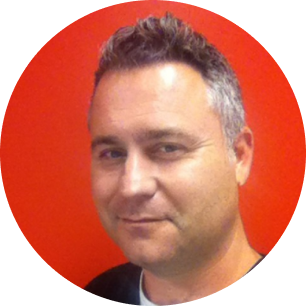 Andrew Scott
Global Solutions Owner
Visually build Actionflows with blocks
DronaHQ provides a visual flowchart based interface to build the actionflows, however complex they maybe for a variety of events like button click, page load, value change, and for many more such events,
These actionflows support serverside as well as clientside operations which makes building stunning experiences possible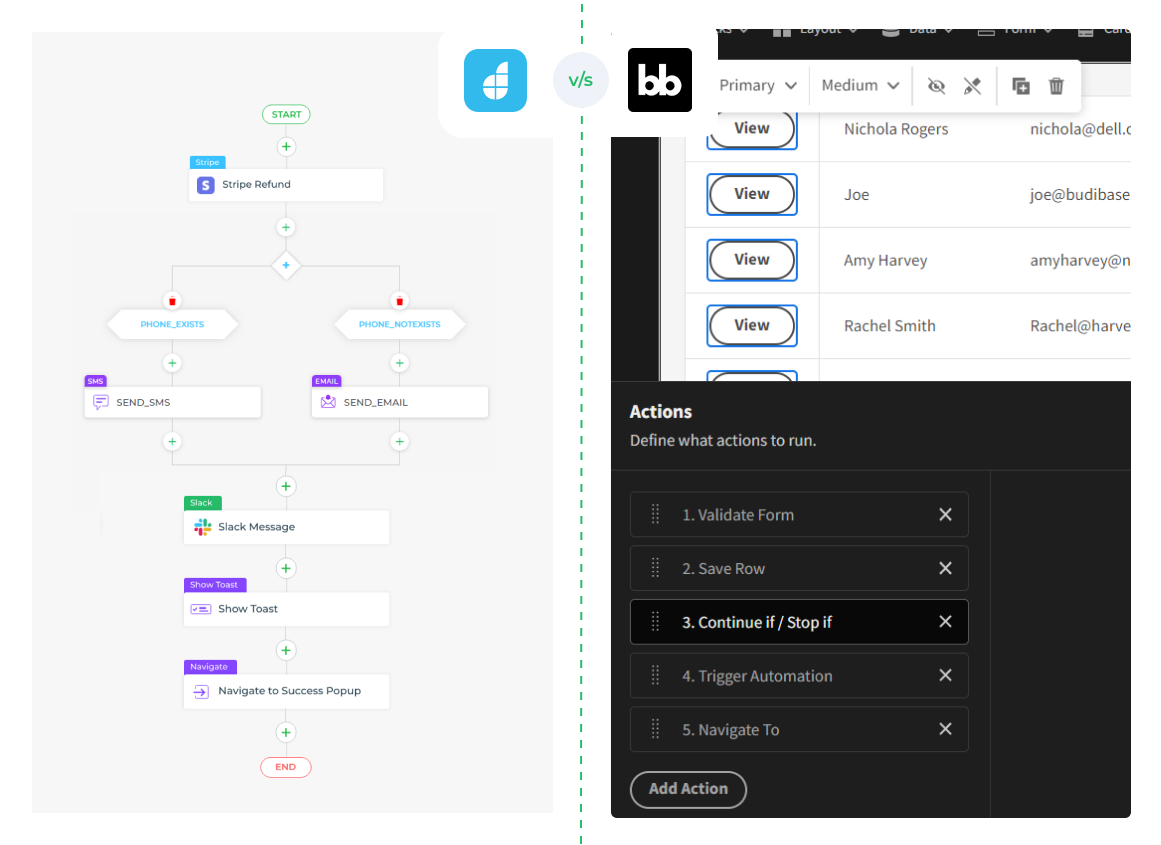 Integrate data without knowing JS
Unlike Budibase where users need to dive in and write JS for everything, DronaHQ provides an easy point and click interface to binding data to controls from every datasource making the learning curve that much smaller.
For complicated operations we support all excel formulas and only when push comes to shove we open up the world of JS.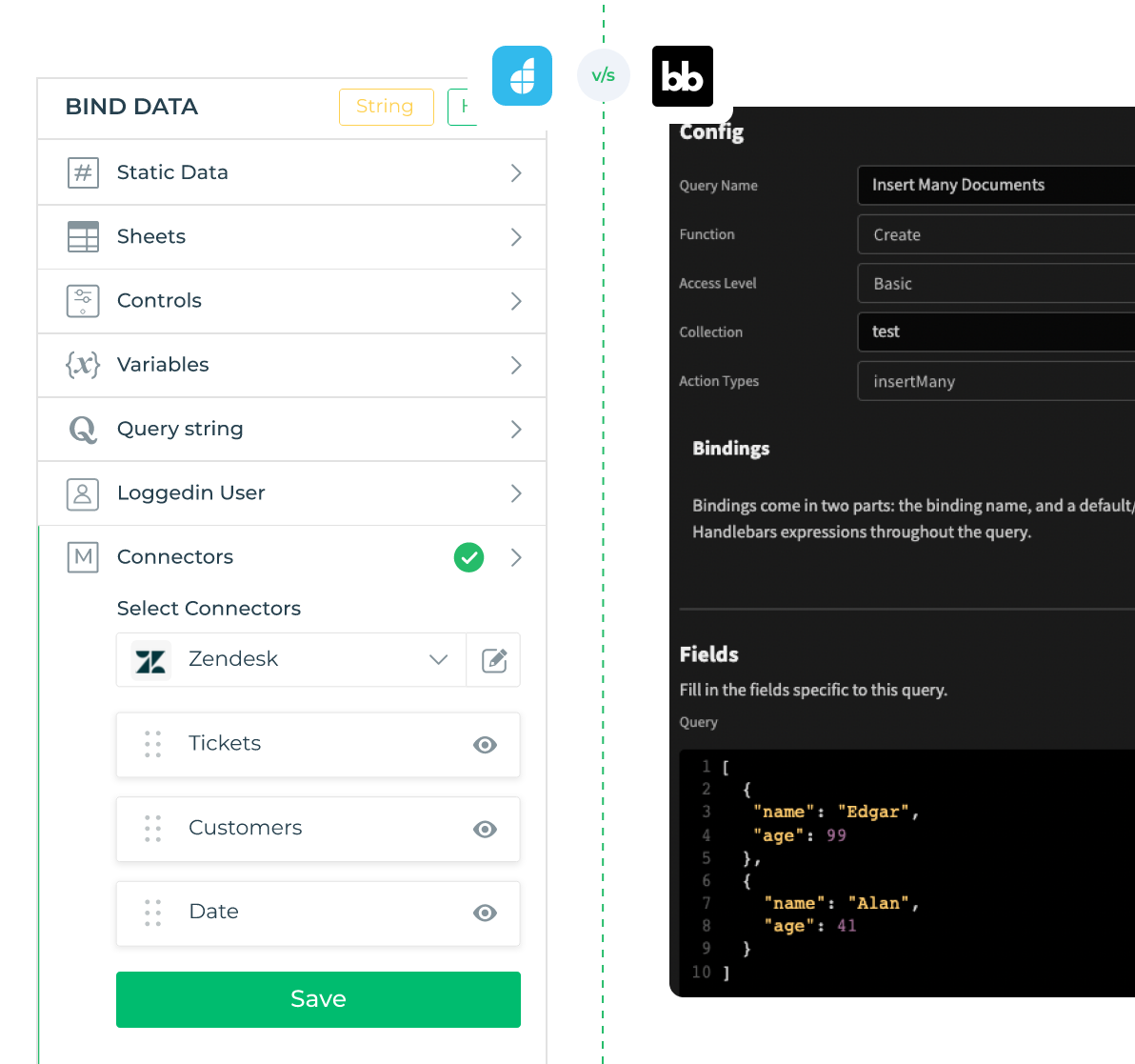 DronaHQ offers Unlimited Users across all plans.
It is easy to start small and grow gradually.
From startups to Fortune 500s, the world's leading teams rely on DronaHQ to build internal tools.
Convert Confusion into Calmness.
Get your doubts resolved
Budibase doesn't offer any demo to clear your doubts. On the other hand, with a personalized demo, DronaHQ experts will walk you through our platform and show you how to deploy, build and deliver great internal tools.
Here's why IT managers and CIOs are switching to DronaHQ
Develop enterprise-grade secure apps
DronaHQ is ISO 27001 and SOC-II certified, so users can create enterprise-grade secure apps and internal tools without worrying about security.
DronaHQ forms are more powerful
DronaHQ has more powerful form controls with offline support and advanced conditional logic. It offers rules, validations and native support for field form use cases.
Connect to any data
Connect to Databases, APIs and third party apps or simply bring your CSVs into our built in DB – Sheets. Your data never leaves your servers and DronaHQ lets you query and bind all your data sources on demand whenever your app runs.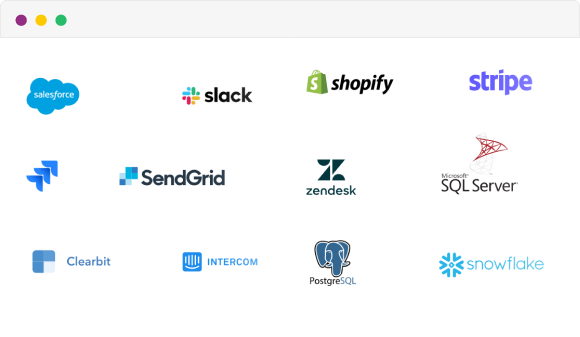 Purpose-built for Business and IT teams
DronaHQ empowers everyone to build beautiful looking, mobile responsive internal apps and tools on top of Databases or APIs without writing code.
Take a 14-day Free Trial today
Create an account instantly, connect your systems and build and publish apps.
Book a demo
Schedule a 1:1 session with an expert from our team.
Usage based plans
Simple, transparent pricing with no hidden fees.
Copyright © Deltecs Infotech Pvt Ltd. All Rights Reserved