Woah! We turn 8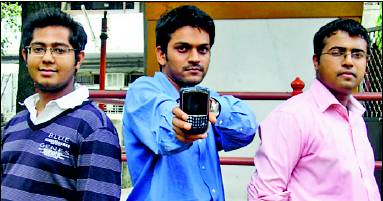 It was an early start, Me (Divyesh) and Jinen started Deltecs just 1.5 years after working in Wipro Technologies. We had no idea what a startup is, the struggles associated with it and what we were getting into, and I can now truly say that ignorance is bliss.
Circa 2007 we dreamt of building a business in mobility solutions as we personally thought that mobile would be BIG in years to come. We had MIDP 1.0/2.0 java phones and an early burst of Blackberry phones. We started off developing apps for those phones and experimented with a slew of apps and solutions. Our first app was mobile flashcards for the GRE/CAT aspirants and was offered free and all of it was built from our home office. Though it took off and we had close to 15,000 students using the app, cash wasn't easy to come and nor was the funding scene as prominent.
With little or no savings (with just 1.5 years of work-ex) we shifted focus to services in the mobility space and built and executed quite a few projects from 2008 to 2010 to sustain ourselves. Early 2011 we started building DronaHQ (At that time called Drona Mobile) a mobile app for enterprises for learning and development. We had always dreamt of building a global enterprise product and this was a start and we haven't looked back since.
The Beginning: Early 2011 we received a call from the Wipro HR team to use one of our free apps for training their leadership team using videos on blackberry phones. That's where it all started and we focused all our energies into building a mobile learning app and the problem of engaging employees on mobile devices was a problem which was only going to get bigger by the day. We spent a year closely with Wipro Technologies iterating the product multiple times and building a universal product ready to be used.
Evolving from an app to a platform: With enterprise mobility going mainstream we evolved from a mobile learning app to a full-fledged app building platform in 3 years. We raised our first round of seed funding from KAN early in the product cycle and have more than 100 apps built on DronaHQ by more than 75 odd paid customers with close to 100K users. Just to put things in perspective, companies have built and deployed apps in record 5 days and in comparison to competition apps can be built 8X faster at 1/10th the cost with zero on-going support required with a scalability to grow as the need grows.
Learnings from the enterprise market:
Enterprise products (selling to non-internet businesses) is an unsexy business and it takes patience and perseverance to build a brand and reach a point of scale.
Selling an enterprise tech product is one hell of a task and if building a product requires talent, selling it requires huge efforts and hard work.
Building the right team with a DNA that matches with you is very important. However talented they maybe, building a core team which believes in your vision and has a matching DNA cannot be compromised.
What's new?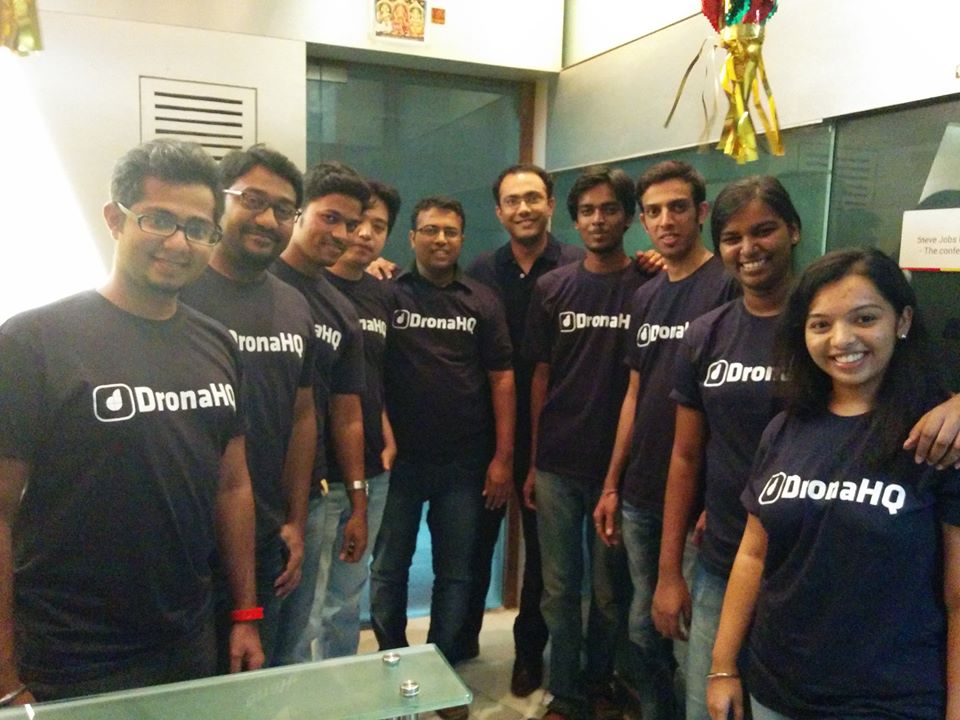 We are expanding our team from 18 to 30 strong in 6 months time.
On the product side there are some path breaking features lined up which include enhanced API set to include native mobile APIs as well. An out of the box rule engine and connections to more enterprise systems and a plug and play marketplace of apps. All of which will only speeden up the app building process.
On the business side we are expanding our presence in Delhi, Bangalore & New York in addition to our Mumbai HQ.What do we aspire to be?We aspire to be the largest enterprise mobility player in the world helping enterprises build a best in class mobile presence. Having a mobile presence has gone from a "mobile also" to "mobile first" to "mobile only" and we think we are at the forefront of that change and we want to continue leading it. With so many internal apps in companies we want to help them go mobile quickly at hardly any cost and which will always be a driving force to all of us.

All in all, it has been a roller coaster of a ride and we hope to grow at a faster pace globally and still maintain the quality and level of service (that's what keeps as awake in the night) and help companies build more robust apps and even faster than we ever have.
Copyright © Deltecs Infotech Pvt Ltd. All Rights Reserved