The evolving Enterprise mobility space
Over the last couple of years, the Enterprise Mobility as a space has seen frantic activity. We have tried to create a space map of the same with some of the major players operating in it.
It also gives a fair enough idea of where the space is heading towards when it comes to MAM (Mobile Application Management) in which DronaHQ primarily operates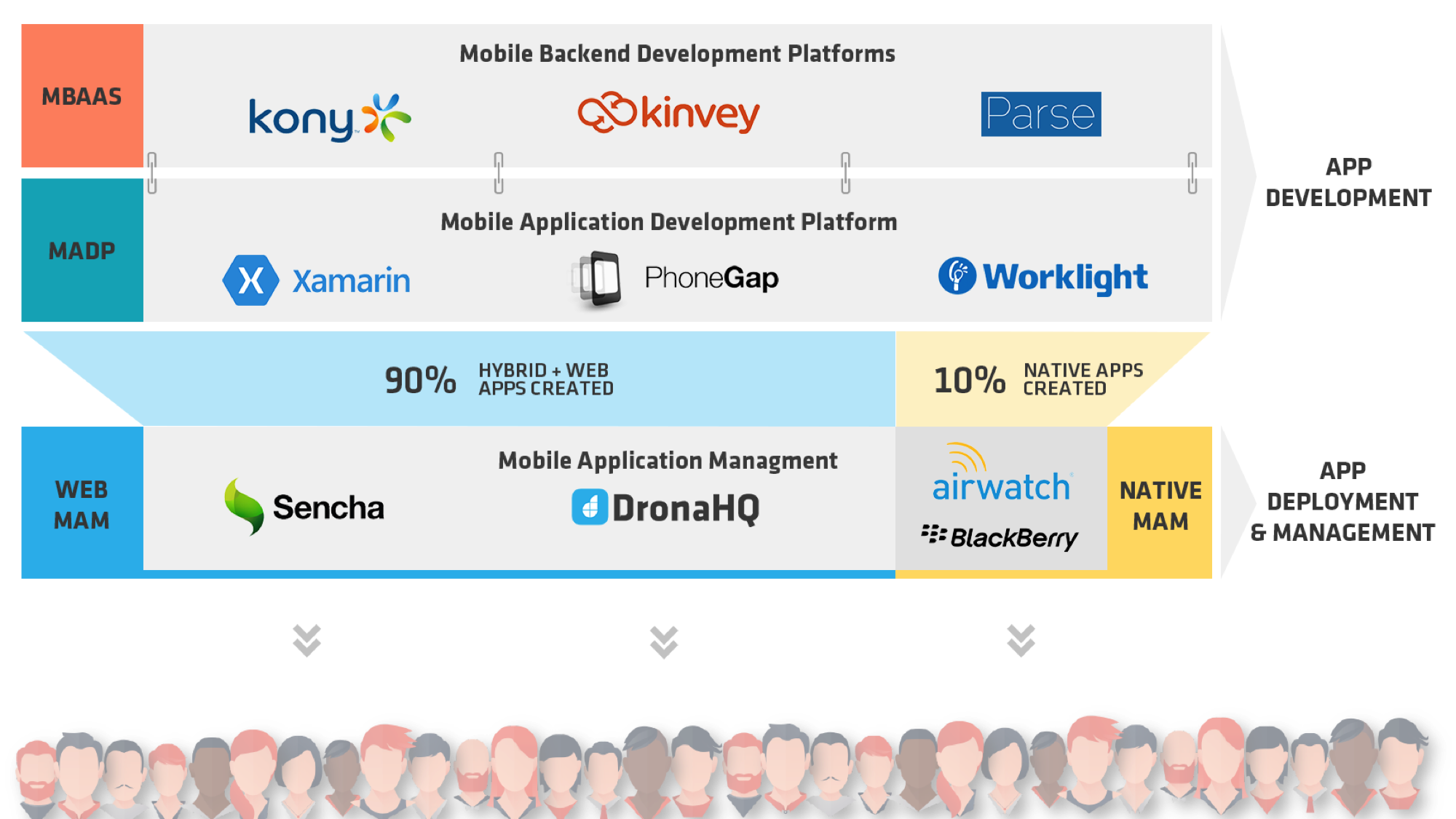 According to the 2015 figures from Gartner, 90% of enterprise mobile apps are web or hybrid and only 10% are native. (Source: https://www.gartner.com/newsroom/id/2429815 )This trend is only increasingly obvious with the growing capabilities of HTML5 and JS frameworks and the torrential investments and popularity of frameworks like Angular JS, Ionic, React, Enber.The current MAM players treat hybrid/web and native applications as native applications itself which takes away the flexibility and scalability that web/hybrid bring with itself in terms of continous deployment. Thats where 100+ large enterprises depend on DronaHQ to help them scale their mobility footprint by not only helping the Dev Ops but also drastically saving time and giving a seamless experience to all their users.

Contact us to get an early beta of our newest release DronaHQ v6.0, exciting times ahead!
Copyright © Deltecs Infotech Pvt Ltd. All Rights Reserved