Real People, Real Stories: Custom Parking App for the workplace
There is always going to be a mismatch in the number of employees who commute to work on their own vehicles and the number of parking spots the company can provide for them.
We had a similar situation. We have limited parking slots available in the compound where our office is situated. 
So, I went online and surely I was not the only one. There was a lot of discussion going on on this issue. Along with all the chatter I also came across a lot of workplace parking solutions.
I needed a solution custom to my situation that the standard tools online could not suffice.
The best way ahead was to create our custom app. 
That's when I logged on to Studio, DronaHQ's low code platform. Low code, as we know, allows users from even non-technical background to design and deploy business apps in minutes, without requiring any coding.
My problem statement was as below:
– 2 parking spots available
– Each spot can be allocated to either 1 car or 6 bikes
– An employee can book a spot for either Today or Tomorrow
– For each day, three options will be available: Full Day, First Half and Second Half
– Only one booking can be made for a single day. (Multiple bookings under one username will be blocked.)
– Only vehicles registered in our company database will be allocated parking.
– The admin reserves the right to block parking spot under special circumstances.
I was not sure if I would be able to make this app, given the fact that I have no experience in coding or app development. But, with my problem statement clear, every other aspect of the app just fell into place one after another. The low code approach made the whole process really easy for a non-tech user to make a working app.
Within a day I had a working prototype of the app ready to test my controls and workflows.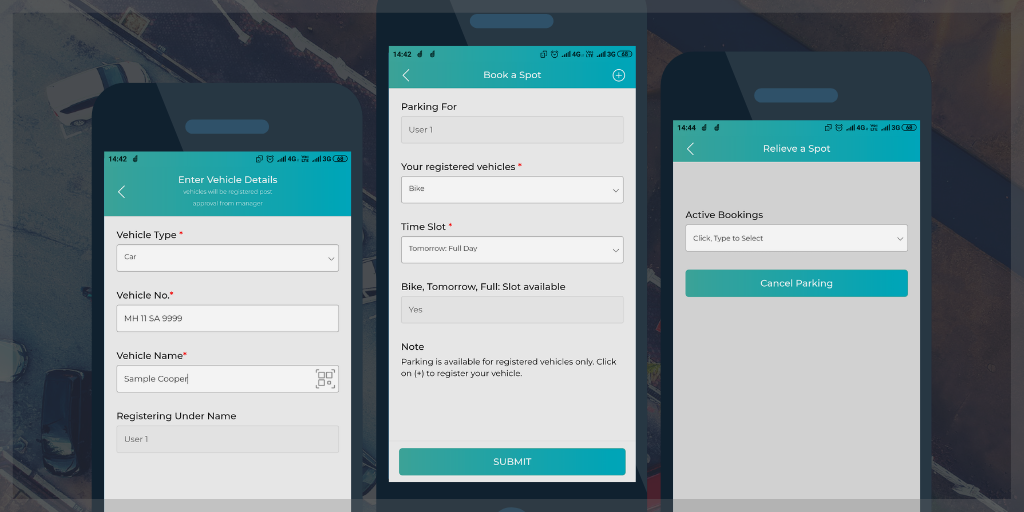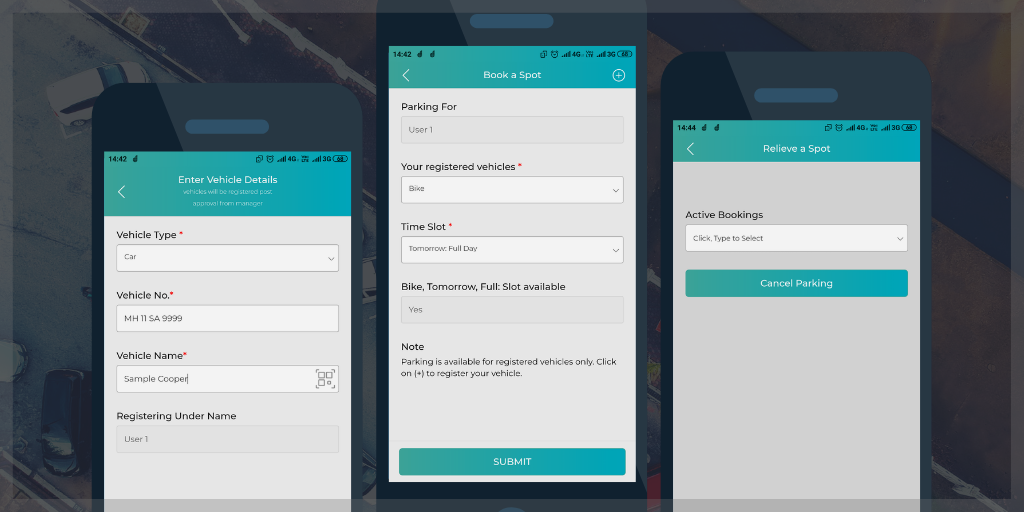 One click on the "publish" button and my app were deployed. With the app in motion, 
– Parking spots are now utilized efficiently
– Every employee gets a fair chance of getting a spot
– Complete transparency. Employees know a day in advance if they will find a parking spot or not and accordingly they plan their commute to work
– A single employee cannot hog multiple spaces 
– Admin reserves the right to block a parking spot for special circumstances
– Frustration or risk associated with parking vehicles off-premises is eliminated
– With lesser vehicles parked outside, the involvement of employees with parking violations is also eliminated
The process was quite simple. I made 3 screens in my app
– Vehicle registration form
– Parking spot booking
– Cancellation of booked spot
For each screen, the drill was the same: Adding controls on the app-builder screen, adding formulas to these controls while also checking the availability of an empty spot. I also added workflows to enable immediate changes in the database to maintain a log of vehicles registered, bookings for parking spot made and status of slots occupied.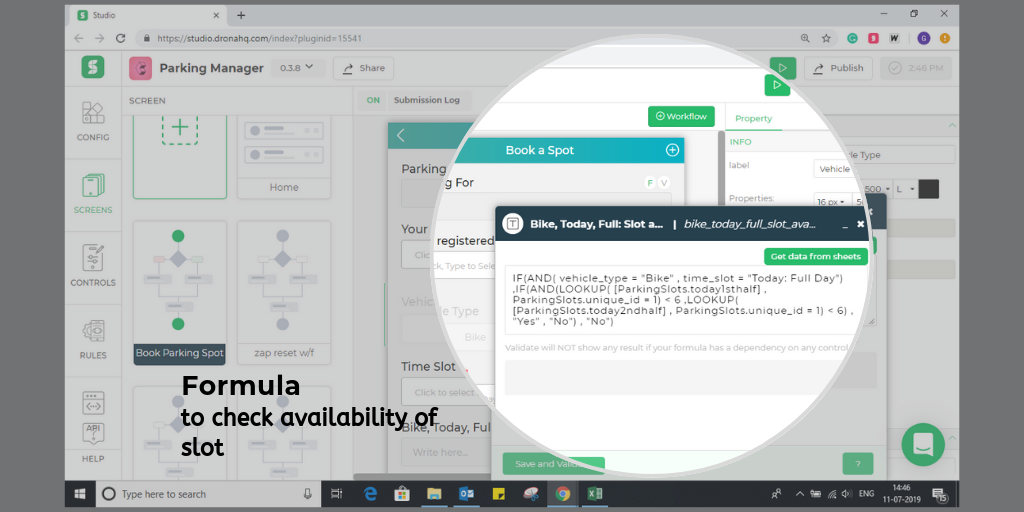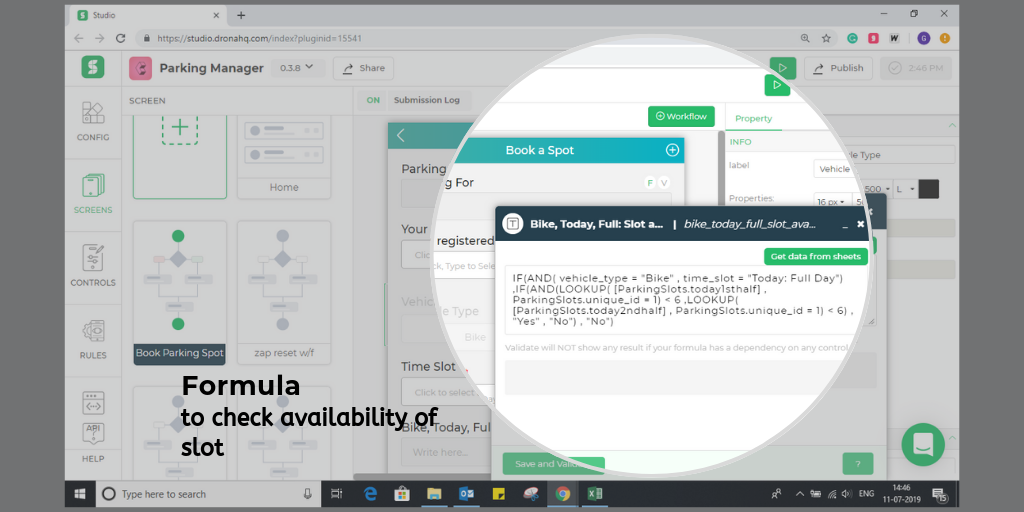 Calculations for my odd situation (1 spot: either 1 car or 6 bikes) were also taken care of using formulas and workflows. I only had to add conditions in the workflow before making any updates to my database. (For example, if vehicle type is Car and time slot selected is Today, first half then update booked spot for Today, first half  and so on)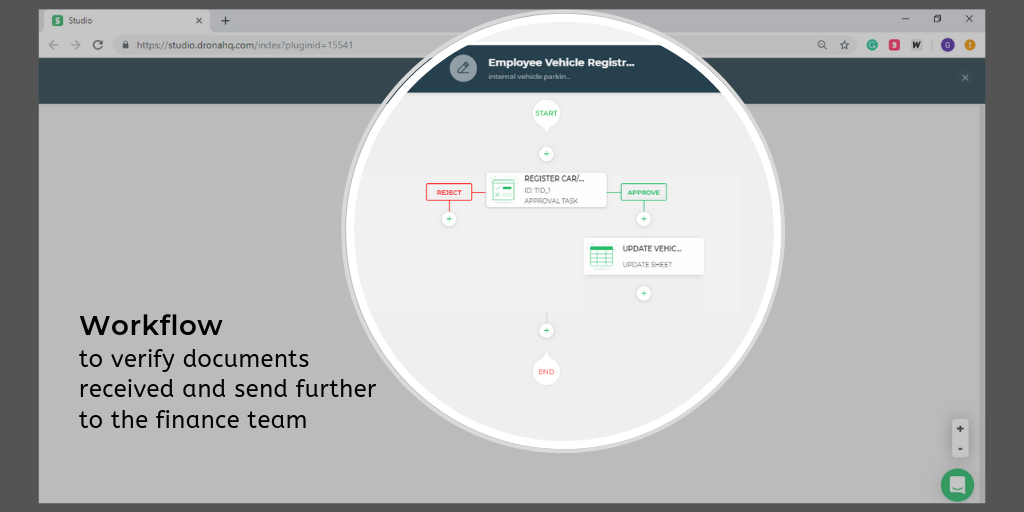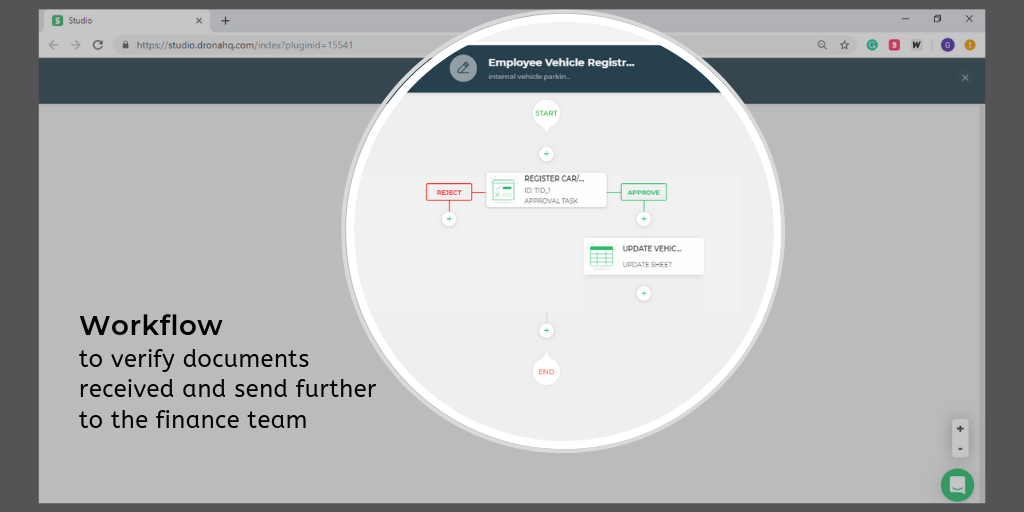 I needed the parking slot status to reset every morning for fresh calculations and bookings to take place. For the same, I created another workflow to update the records: resetting the slots open, shifting the status of 'tomorrow' to 'today', marking previous bookings as 'expired' and so on. Using automation tool Zapier, I scheduled the workflow to trigger automatically every morning 7 am and reset the status every day. 
I further plan on extending the app so the employees can raise complaints. For instance, if a parking spot booked by them has been occupied by someone else, they can immediately raise a complaint to admin to take further action. Another addition is going to be a Waitlist in the app for employees to get notified in case a parking spot opens up. On DronaHQ's platform, I can iterate on my app and roll-out versions easily without obstructing the app that is already in motion. 
Copyright © Deltecs Infotech Pvt Ltd. All Rights Reserved