Real People, Real Stories: How I Created an App for my Marketing Calendar
Kinjal Vora on July 01, 2019
Digital Marketing Operations are transforming businesses. 
No, I do not mean Digital Marketing, the act of using online tools and mediums to reach your customers. I mean the digitization of everyday functions that a marketing team goes through in order to make those communications to the customers happen seamlessly.
As a Marketing Director, I head a team of 7 people in a hyper-productive company. Things move around really fast here and anything that prolongs the results needs to be dealt with immediately. The roadblock to my plans was dealing with marketing content ideas efficiently. My team keeps coming up with amazing content ideas, we discuss it, we like it, but it keeps getting lost somewhere in the inbox or the piece of paper we wrote it down on or on the whiteboard we used while discussing it.
The obvious solution was using a collaborative tool where the ideas and the team are on the same page at all times.

There are plenty of task management tools in the market that would have solved the problem of record keeping (maintaining all our ideas in one place, accessible by the team members). Ready-made tools in the market have great collaborating features but they all lack one thing: a feature dedicated to enabling immediate approval and assignment of the job (content ideas in my case) to a team member so that it does not get lost in the silos once again.
With an idea in my mind and the power of low code in my hands, I signed-in to DronaHQ Studio and within 3 days created an app that went on to solve problems for me that I did not know existed. 
First thing I did was create a form for my team to enter their ideas and submit it for review. Using the Drag and Drop UI Builder I created controls, added some rules and the screen was ready.
I wanted to receive a notification on my mobile device every time someone submitted a new content idea and an option to approve/reject and give my suggestions. Post-approval, I wanted to assign it to a team member and give them a deadline.  I was able to implement just the same with workflows.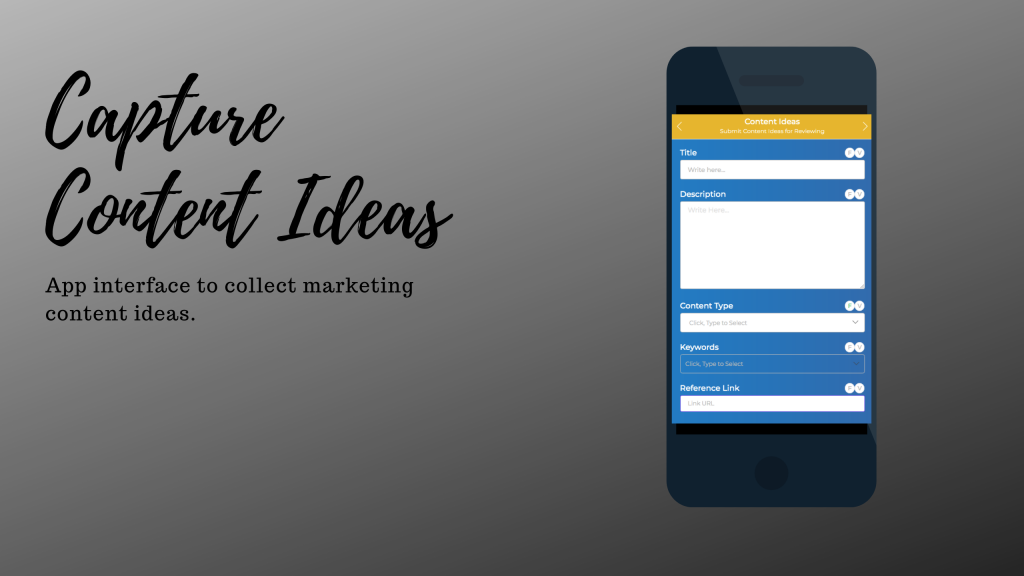 The last thing I wanted was a dashboard where I can see all the pending content for a specific deadline and who it was assigned to. I put up another screen on the app builder, selected the appropriate controls and but formulas that fetched the information from Sheets (DronaHQ's database that allows me to select data types like dropdown, checkboxes and images) to be displayed on the screen.
With the platforms Status App, my team gets notified every time a content idea is assigned to them just how I get a notification for every idea submitted.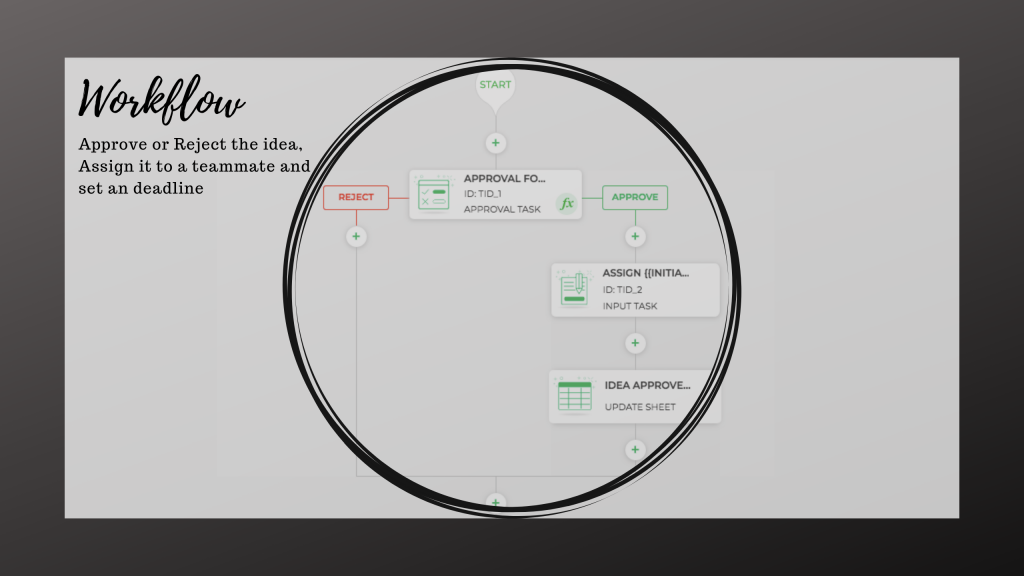 With the app in motion, my team and I are able to collate and act on content ideas much more efficiently than we used to. The content is secure and I can control who can or cannot view the content, see which ideas are in play, which are pending and who is responsible for them. The overall impact is faster enactment on the ideas and seeing the outcomes and being able to remain proactive.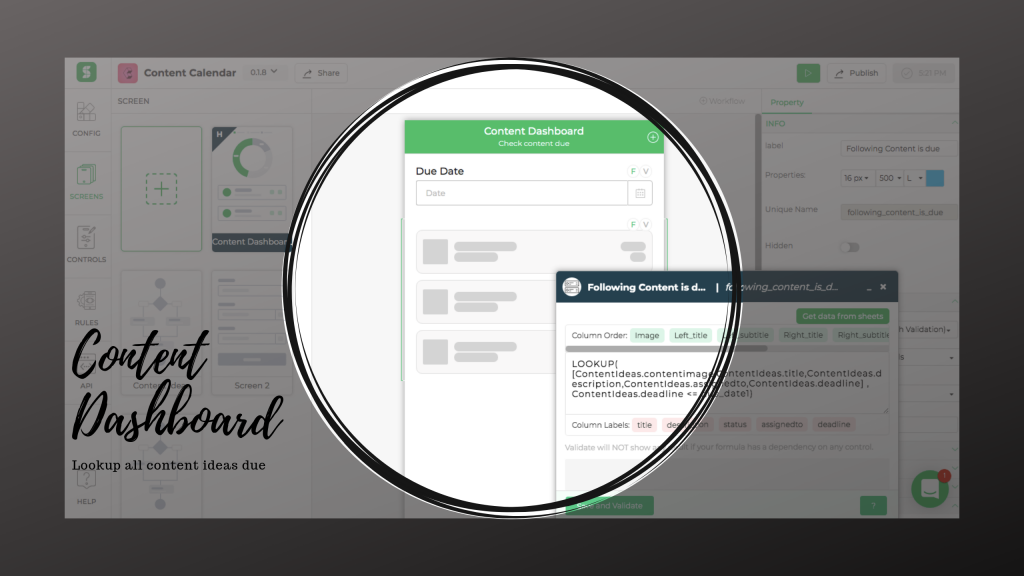 I further plan on extending the app to add more stakeholders and their dependencies in the content such as the design team working on a twitter post, a dashboard that integrates all the different marketing tools that my team is using like Intercom, Active Campaign, Twitter Deck and so on, which will display all the campaigns in motion, all the leads contacted and other metrics. Another feature that I will integrate into the app is a lead qualification logic for my CRM. every time an employee enters a new lead, i want instant notification, make the data collected run through my logic and then get added to our database for future communications. 
A cost-effective solution that saves time, requires no code and supports the 'Do It Yourself' philosophy, who doesn't want that?
Copyright © Deltecs Infotech Pvt Ltd. All Rights Reserved