[PRODUCT UPDATE] ADVANCE WORKFLOW,FORMULA IN APP SHEETS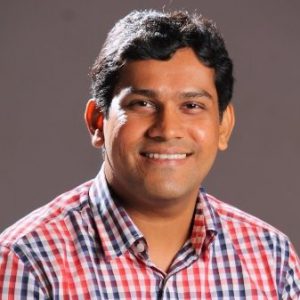 We're pleased to announce new features/changes on Studio (staging) published in this week. Following are the details about these features:
New Feature
Branching has been introduced in Workflows. You can now create multiple branches in the workflow to execute tasks in parallel.
Create a branch by clicking on + icon while creating a task. Once a branch is created, you can add as many tasks as required under a branch
You can put conditions on a branch to execute it (similar to the execution conditions for a workflow task).
Next task to the entire Branch section will only execute when all the branches of the section are executed.
There should be at least two branches in the Branch section.
API registration has been introduced. You can go to the APIs tab on the home screen to register APIs in Studio
New UI for Sheets listing
Apps Specific sheets Listing.
The user can add sheets Globally or in Specific app.
Archive sheet option.
Formula box introduced in list type columns. Options can be populated using formula box while creating a new column of list type column i.e. either Checkbox, Radio, Dropdown, Multiselect, Keyword or Select Bar.
Paste options data in formula box in list type columns (Note – Currently paste works for static options)
Submit Log – This option (a toggle button) appears when you click on Create Empty Screen or on Control-Sheet Mapping modal for a Submit button. It can be seen on the left side of the top bar.
Changes/Modifications
Validation on focus out – Validations check will be applied once the focus moves out of the control
Map with existing sheet i.e. map controls of a screen to an existing sheet option on Control-Sheet Mapping modal has been removed
Conditional Visibilities has been renamed to Rules. You can see a new tab for Rules below Controls tab on the leftmost pane of the builder.
Workflow button removed from Submit button and moved to right side of the top bar
Shortcut to Validations – Now you can go to Validations modal for control by clicking on the Validations Shortcut – 'V', which is placed next to the Formula 'F' on the screen.
Controls are categorized into FORMS & VISUALS in the Control's pane
Preview button has been changed to a play icon
Fixes
Workflow

Keywords were populating incorrectly in Workflow – Fixed. A user needs to specifically map controls with Sheet column to use them properly in Workflow.
Sheets

Invalid date getting stored in Date
In case of multi-select options, while creating options same value was getting assigned to different options
For the curious souls, here is a signup for early access to DronaHQ Low code platform . Please reach out to me if you would like to know anything specific on Low code/ No Code capability. 
Copyright © Deltecs Infotech Pvt Ltd. All Rights Reserved