A Single Enterprise App for all internal apps with speedy time-to-value and reduced costs L&T Infotech.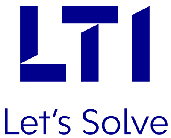 Generates 45% better ROI with "Single Enterprise App" on DHQ Unified End-point Client by Higher Adoption & Usage and Lower Cost & Time-to-market
About the Case
LTI migrated existing mobile native, web and packaged apps on DHQ Container [UEC] App. They also build new apps using DHQ Studio and web skilled developers. They are rolling apps within weeks and have on-boarded users rapidly. With more than 40 apps and huge productivity gains LTI is all set for disruption with Digital Transformation.
Download this case study to learn more.
Read Report