Introducing DHQ Email Sync: Work email notifications without an MDM
With over 100+ customers that we won, we also lost many of them. Some of them were lost when the customers internally positioned us as their solution for BYOD. They couldn't go with it as it fell short of providing secured email client.
Back then, native email client seemed a no brainer next big thing to add to our product roadmap. Product managers and engineers got ready to start working on native email client. Just then we stumbled upon a few customers in financial services space, who were very clear that they cant give an access to email if the device is not "supervised". That would make our native email client useless for such heavily regulated enterprises.
BYOD programs aren't popular amongst users as for accessing corporate emails they need to install extremely intrusive MDM agents
Design principle of DronaHQ of frictionless access to corporate apps without needing any agent and not compromising security meant that now providing work email on DHQ container was going to be a big challenge for our engineers
With exhaustive brainstorming and deep user interactions – our engineers and product management team came with a brilliant solution to provide work email in a way that suffices the need of corporate IT without agent.
Proud to announce DHQ Email Sync: It works with Microsoft office 365 and G suite mail box.
It lets your corproate IT activate email notification sync on your DronaHQ container app.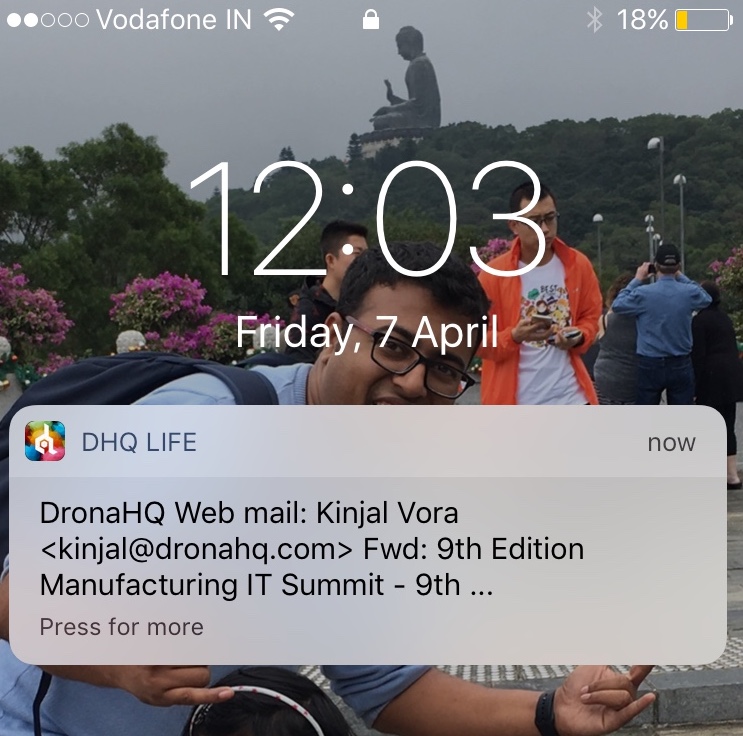 Welcome back, Work Email on My Personal Device!
Now embrace BYOD without MDM hiccups, give access to work emails. Connect at inquiries@dronahq.com
Copyright © Deltecs Infotech Pvt Ltd. All Rights Reserved