Digital Innovation for the Utilities Industry
Custom applications that increase efficiency, reduce costs and eliminate risk.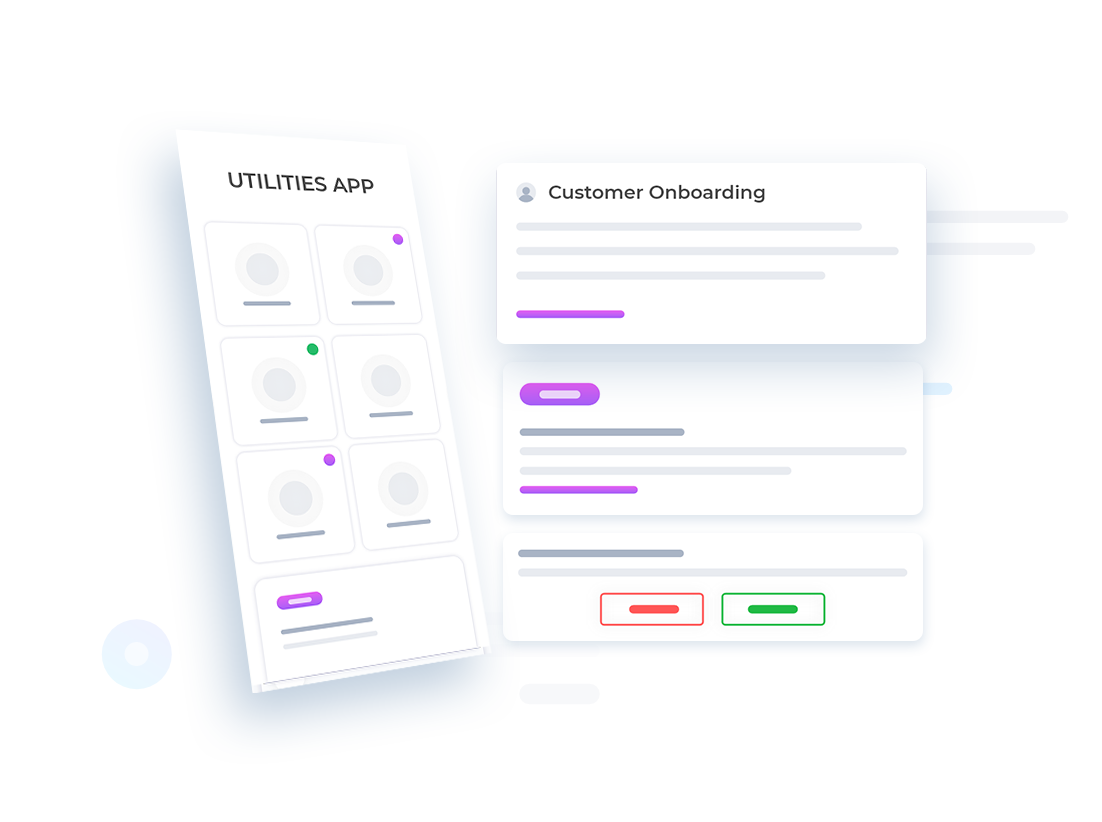 Meet day-to-day business process requirements
Create safe, secure and innovative solutions for utilities and energy companies and deliver superior services.
Service Requests Simplified
Create form-based apps to eliminate manual form filling tasks and any data entry errors henceforth. Conduct plant and field surveillance, receive service requests, note down client information, capture signatures and documents, and more.
Track Requests and Inventories
Track work orders, inventory, service requests, permits, and licenses. Generate everyday reports, manage claims through workflow apps. Set alerts for non-routine attention and enable proactive maintenance of assets.
Field Service Management
Plan daily routes, upload data, send alerts and support information for the field force
Asset Management
An app for real-time on-the-go asset tracking along with their supporting information
From market strategy to planning and executing projects
Accelerating digital innovation in the utilities industry.
Anytime, Anywhere
Once published, you can access the app from your laptop, tablet or mobile. Never miss an alert on inventory status, new retailers acquired, new assets installed at the client's location and more.
Scalable and Secure
Keep the sensitive information secure with role-based permissions on the app. The apps offer enterprise-grade security and are capable of scaling as your business scales. You won't have to look for any other solutions.
Create highly custom solutions for the Utilities Industry.
Try our free trial. No credit card required.
Copyright © Deltecs Infotech Pvt Ltd. All Rights Reserved