How low code can make your existing HRMS more efficient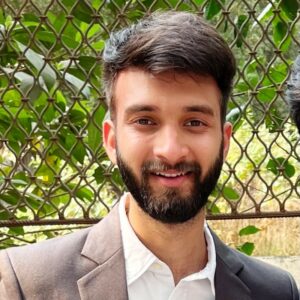 It's no secret that technology adoption is an important business practice in the modern world.  Organizations are always looking for new ways to improve their efficiency and effectiveness. 
When it comes to human resource departments, the specialists are expected to gather, monitor, and analyze data on various areas, including payroll, employee management, leave management, and much more.  In order to improve efficiency, human resource specialists across organizations also require powerful tools that eliminate their manual tasks and repetitive activities. 
However, traditional software development can also be quite expensive, lead to dependency on the IT department, and delay the processes. Building the tools that teams require can take several months. 
The demand for quick and cost-effective applications has driven the growth of low code development platforms. With the use of low code tools, human resource management teams can streamline and automate various significant tasks. 
So how do you go about building the perfect HR tools with low code technology for your business?
The rise of low code in HRMS and
how it's making processes easier
The HR department is a complicated place, with lots of different teams, data, and processes that need to work together. It's no wonder it's challenging to get things done effectively.
If you're looking to streamline your HR processes, here is why low code is definitely worth considering. 
Low code platforms provide a visual drag-and-drop interface for building applications with minimal or no coding required based on the tool you are building. This makes them perfect for automating HR processes which can otherwise be tedious and resource-consuming. 
Here are some low code platform features that enable easy HR app development:
Visual drag and drop editor

Ready to use UI components 

Ready connectors (APIs + Databases)

Mobile + Web Output

AD Connect

Security
Here are some of the benefits that HR can gain from using low code tools:
Automation of manual operations
Automating manual and complex tasks is key to improving overall productivity and efficiency in the workplace. 
For example, The process of collecting information through mail or physically can be tedious and time-consuming, especially if you are trying to gather information about multiple employees at once. 
With low code, it becomes easy to extend your legacy HRMS systems and add meaningful functionality on top of it that is custom to your HR processes and HR departments can more easily automate time-consuming tasks like reviewing resumes, collecting employee files, tracking employee performance, and more. 
Increase speed to market
Making apps through traditional software development takes a lot of time. 
For example, if your organization is looking to make an HR system from scratch with traditional development methods, the process starts with a concept, and then goes through several stages of design, coding, testing, and building.
Low code tools can be used to rapidly and effectively create custom applications. Solutions built on these tools can take shape faster than traditional ones and require little to no coding skills to edit. 
Easy integration and highly scalable
Whether HR specialists, marketers, or tech professionals, we all use multiple applications for different purposes. Now integrating various applications like Slack, Trello, Basecamp, Asana, Jira or Calendly is a comprehensive process, involving understanding which APIs are available and how to best let them work in sync with one another. Low code platforms that offer ready API and database connectors take away the groundwork and you can simply plug and play.  For instance, capturing experience feedback from Forms to a unified backend database Postgres is a bit of a challenge. 
But when it comes to low code, low code tools also can integrate with various applications and data sources with just a few clicks, allowing for a more seamless workflow. In addition, low code is also suitable for developing enterprise-grade applications. Having many users for a single application is not an issue anymore.
Increased flexibility and productivity
By going low code, HR departments are able to decrease the time it takes to build new applications. This not only helps them keep up with the pace of change in the business but also gives them more flexibility in terms of what they can do and how fast they can do it. 
5 essential HRMS tools that can be enhanced with low code
Employee onboarding tool
Seamlessly onboarding new hires is a responsibility that recruiters take seriously. For example, when it comes time to onboard new recruits, a pre-participation screening program can be automatically built into the workflow with a low code application. This ensures that every employee has proper access to tools and information regardless of their role or experience level.
Leave management tool
A leave management tool built with low code enables employees to send in applications for leaves with just a few clicks. This takes the place of former email-based applications and increases efficiency, as writing work no longer needs to be processed. In addition, it eliminates errors found in manual data entry, prevents the risk of misfiling documents (making them inaccessible), and automates data collection.
Payroll management tool
A robust payroll management solution made with the low code tool will allow you to create various reports that can be used to analyze your payroll data in order to optimize it for better results. Also, By having access to all of your payroll data in one place, you will be able to identify areas that may need improvement easily. 
Employee engagement tool
The number of people who are engaged in their jobs is a good indicator of how well the organization is functioning. A company with an engaged workforce will have higher productivity, better customer service, and higher employee morale. It can be measured through employee surveys and surveys of customers, investors, and suppliers. With intelligent automation by low code, employees can log in to the system and perform necessary actions within minutes.
Attendance and time tracking tool
HR tools make it quick and easy for companies to keep track of employee hours and attendance. A well-automated system made with low code can also allow you to track overtime, holidays, absences, and even vacations with just a few clicks.
No paperwork. Auto approvals! See how a common employee leave problem can be solved by low code
Life is unpredictable and we never know when we need to take an emergency leave.
What if a person is not able to make it to work because of an emergency situation, what measures are taken to ensure their absence is noted, their duties are covered, and notifying key stakeholders on the matter so they can take appropriate corrective measures?  
Normally an employee has to go through a lot of procedures and paperwork in order to apply for emergency leave. Sometimes we don't even have time to ask for approval from our managers, also the HR department needs to be informed and the manager needs to approve the leave. This takes a lot of time and results in a loss of productivity.
With low code, an emergency leave approval app can be made from scratch that can help employees easily apply for emergency leaves. For emergencies, all they need to do is open the app, fill in the details and submit. The manager or the concerned department will get a notification or email about the leave application, and this helps in reducing the turnaround time for an employee to take the leave. 
With this, the HR department's work also becomes less complicated, as the data from the application can automatically get saved to the database and can be further used to track all the details of the employees.
How DronaHQ can help you extend your existing HRMS
Having a robust and efficient HRMS is important for any company. It provides an organized way of handling the most essential element of any business: human resources. If your organization has old, inefficient systems that are hindering performance and productivity, upgrading to an efficient HRMS with low code is going to be well worth the cost. 
And if you're looking to build custom solutions for different groups within your company, you should know that a low code platform like DronaHQ is the perfect option. It can help take your vision from paper to action, quickly and efficiently. Ultimately, whether you're upgrading your current HRMS or building a new one from scratch, DronaHQ can help get the job done right. 
Copyright © Deltecs Infotech Pvt Ltd. All Rights Reserved