Every Enterprise App needs an Awesome Mobile Interface
An enterprise application replicates the processes followed throughout the organisation. It's not department specific and aims at improving the entire organization's efficiency and productivity by managing the data centrally. They are reliable, more secured and powerful. Moreover, tracking of resources and data is much easier.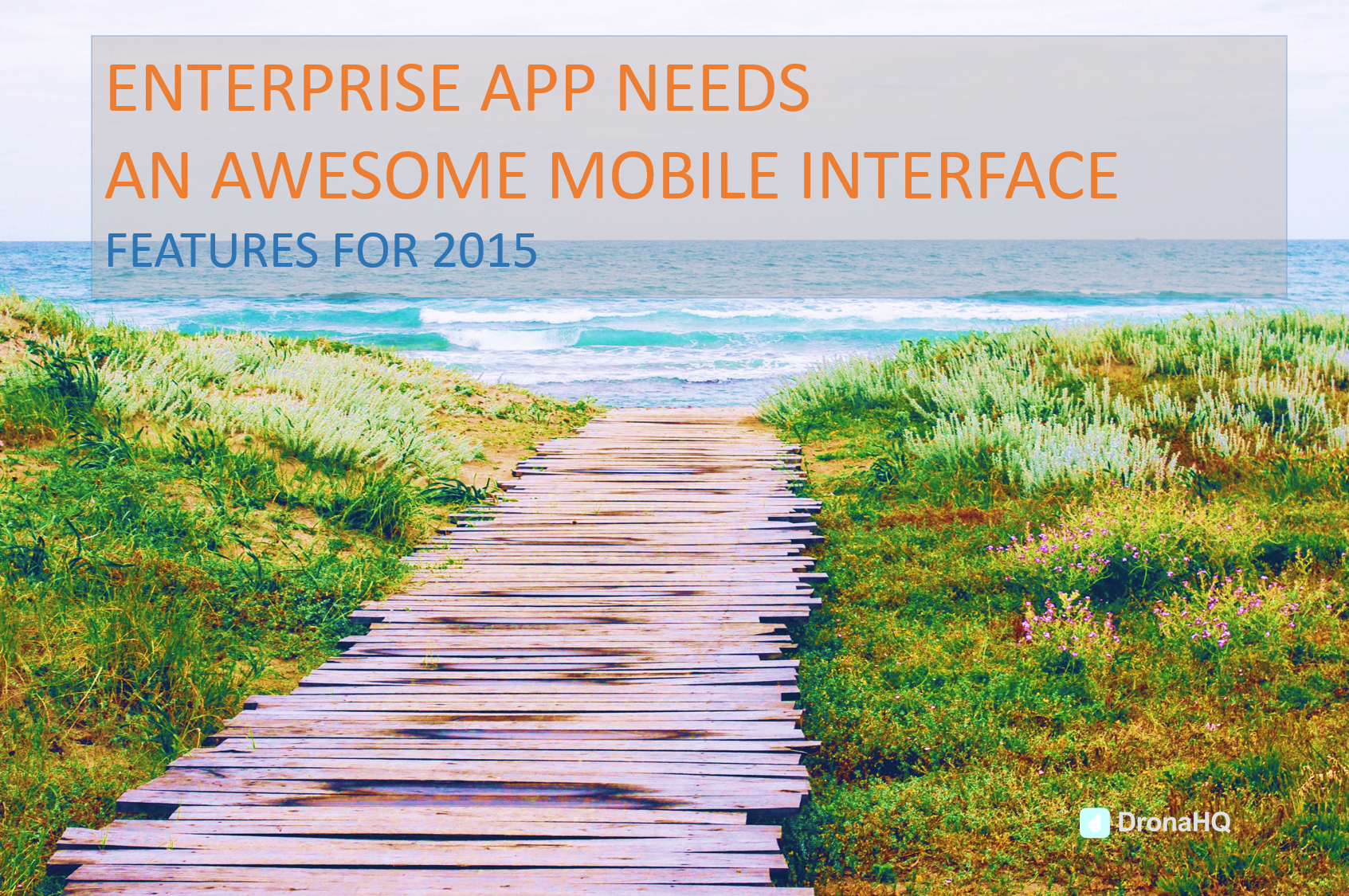 Today, revolution in mobile technology made it a part of every individual's life. Usage of mobile gained more prominence and so the companies which want to be at pace with the technology are showing interest for building more and more enterprise mobile applications as it enhances the portability within the office or work environment and takes the business to the next level. The portability of mobile enterprise application might save only a few hours a year per individual. But, for a company that consists of hundreds of employees this is cumulative.The other advantages of having Enterprise Mobile applications are:
They help in making better business decisions by giving the extensive support for finding, accessing relevant and latest data.
They improve the field service response time of the personnel.
They allow the employees work as per convenience and also help them in taking action from any place.
They cut down the costs incurred in marketing and sales.
As they are centralized, they help in optimal utilization of resources.
Any notification can be easily triggered and passed irrespective of place.
They enable better coordination amongst different departments though they are separated by huge distance.
Knowing how to develop it is one thing, but understanding what users want is a little bit more challenging.
So, while designing an enterprise mobile application some points need to be given due consideration.
User interface should be kept appealing.
It should be entailing easy navigation.
Should be intuitive or involve minimal training to the personnel.
Should be giving the same experience on various devices.
Should be more competent to the enterprise desktop applications.
Should be pin-point responsive to the request made.
Above are generic guidelines, but someone, who has worked on mobility with enterprises over a period of time, will tell you
Response time should be low (nobody loves to see a loading screen)
Should not ask for upgrades frequently.
Business logic should be decoupled from UI. (Alterations in business logic should not trigger an app update)
Should have Single sign on. (Employees don't want to sign in into various enterprise apps every time)
Offline access to critical data.
Synchronized experience across devices. (Start from where you left)
And yeah..Big NO to failed transactions!!
Any enterprise mobile application that adheres to the above mentioned criteria definitely builds an awesome experience to the end users.
Try DronaHQ to deliver awesome apps in your enterprise.
Copyright © Deltecs Infotech Pvt Ltd. All Rights Reserved