Enterprise Mobility Trends of 2015 – Look Ahead, Get Ready
Admin on January 07, 2015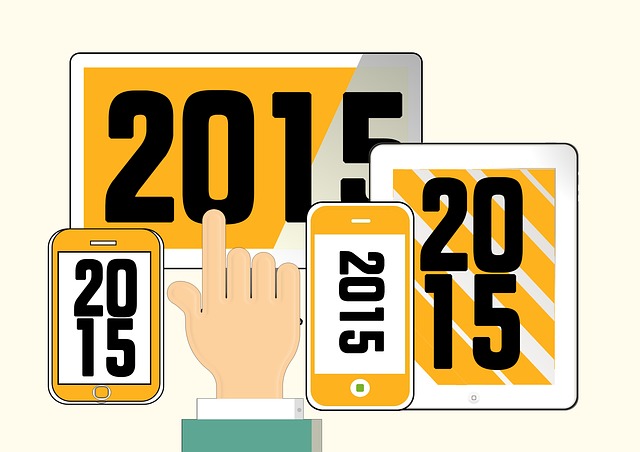 The year 2014 has been about rapid-paced development in enterprise mobility. A mobile first strategy has only grown more relevant and powerful, with focus shifting to cloud-based architecture, infra and development as well as open source platforms. Platform agnostic web applications and containers have become a new norm as businesses look at smarter ways to enable their service and sales teams with a mobile strategy.The year 2015 should bring more exciting developments to the fore. Wearable technology that came off half-baked this year will grow stronger and mature for sure, with more players breaking barriers of innovation. There is great optimism around the Internet of Things (IoT) and sci-fi snapshots could soon become a part of our lives. 3D printing though nascent also shows promise.Let's see what some experts say on enterprise mobility trends in 2015:
Enterprise mobility management will grow important for more enterprises
While the enterprise mobility bug bit businesses some years back, there are still a good many who struggle with the management and protection of data accessed and collected by employees, customers, and stakeholders via mobile devices.
Integrated enterprise mobility management will become a norm as more organizations accept, adopt and execute the concept with diligence.
Enterprise data security will grow stronger and smarter
Since enterprise mobility apps are also susceptible to human error, ensuring data security will stay paramount. Enterprises will look at solutions that give them greater control and assurance on endpoint security.
Big data and analytics will continue to expand as enablers
With more innovative devices joining the mobile party, enterprises will need to manage and analyze an increasing amount of data flowing in from diverse mobile devices including smartphones, tablets, wearables, scanners, and self-learning systems. Analytical engines would need to evolve and keep up as big data diverges into sensory data and more.
Custom mobile apps will see huge growth
As enterprise mobility entrenches into every aspect of business, enterprises will have to consider custom mobile solutions to enhance and match functionality and usage of legacy PC apps used by their workforce.
This will be a huge effort but should pay off big as the future working environment is all about mobile, cloud and big data analytics.
Liquid computing will add value
Love how your Kindle saves your place? How about the iOS 8 and OS X Yosemite update? That advantage could flow down to enterprise mobile apps as we see players such as Apple and Google work towards liquid computing – where ad hoc networking between devices allows you to save the state of whatever you're working on as you switch between devices.
David Cearley, Vice President & Gartner Fellow spoke on the topic in October 2014. He stated that technology trends in 2015 would cover three themes:
the merging of the real and virtual worlds
the advent of intelligence everywhere, and
the technology impact of the digital business shift
Enterprises need to prepare for this shift in technology trends and the unavoidable impact they will have on existing workflows and culture. Businesses that still shy away from enterprise mobility may soon be too far gone to survive.
References
Enterprise mobile experts offer 2015 IT forecast
9 key enterprise tech trends for 2015 and beyond
Copyright © Deltecs Infotech Pvt Ltd. All Rights Reserved