Blog
Accelerating Government digital initiatives
Accelerating Government digital initiatives
Gayatri on January 06, 2020
Accelerating and aiding Government digital initiatives with the fastest turnaround time.
DronaHQ, a No Code SaaS platform to build Apps without coding, is happy to be the AICTE's (All India Council for Technical Education) no code partner in the journey to aid and accelerate its Margdarshan and Margdarshak schemes (Technical institutes mentorship scheme) with web and mobile applications for scheduling consultation visits, managing approvals, and handling expenses.
Moving a step closer to a Digital India, AICTE decided to mobilize its Margdarshan scheme's processes with apps. They aim to provide the mentors and the mentees an efficient way to schedule consultation visits. The appointed mentors or Margdarshaks can block dates for the visit, the mentee institutes will be notified and their willingness will be taken, travel and stay arrangements will be made for which, later, the AICTE can be requested through the app for reimbursements.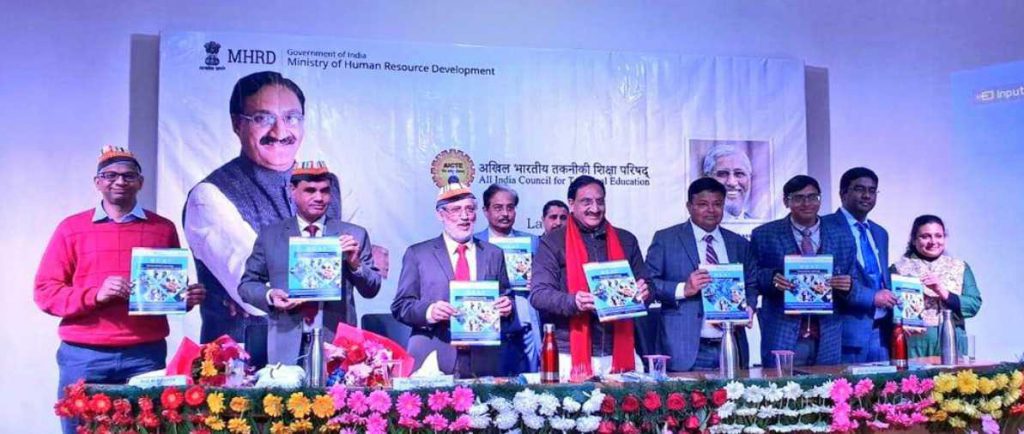 Every requirement to ensure a successful consultation visit is being met in the application that the stakeholders can access from wherever they are
"All the Margdarshaks or the mentor teachers and the mentee institutes will get a hassle-free solution to appointment booking that can be done within seconds without any need for paper or email trail or running after the admin to make the required arrangements. Every requirement to ensure a successful consultation visit is being met in the application that the stakeholders can access from wherever they are," said Jinen Dedhia, Co-founder at DronaHQ. "Multi-platform App was architected and developed using DronaHQ platform, and deployed within just 2 weeks, to enable early interaction with the interface and speed up adoption. This app will be used by Margdarshaks (mentors), the mentee institutes' representatives and the AICTE's administrative team and assist each one of them in their respective roles in this spectacular mentorship program. The platform aptly supports agile methodology and smooth deployment hence we developed and launched the Initiative within 2 weeks"
Under the Margdarshan scheme, highly performing institutions are supposed to mentor the relatively newer institutions – guide them through the best practices in teaching, learning processes followed in the mentor's institutes, what courses and technology to incorporate and so on. Mentor teachers or Margdarshaks will be allocated and they will regularly visit the mentee campus and guide them on how to improve to be able to get accreditation by the NBA. All Margdarshaks can see mentee institutes allocated to them in the application and plan the visits accordingly.
Technology that is affordable, inclusive and transformative makes the base of India's digital initiatives and AICTE has picked the most fitting no-code technology platform DronaHQ for its Margdarshan scheme. No code gives IT the power to accelerate digitization and modernization without the need for time-consuming coding. The ability to automate workflows, auto-assign tasks, schedule events and notifications while providing cutting-edge security for your data and cross-platform capability, No code takes away a lot of complexities of application development. 
About DronaHQ
DronaHQ is a No-code App development SaaS platform for building business apps (Mobile & Web) and automating business process operations for SMB, Enterprises, Business Units & IT Depts. Offering compelling development productivity gains, speed of delivery of apps while ensuring rich end-user experience. 1 million+ users of Apps built on the platform, 3000+ enterprise-grade apps. ISO 27001, SOC II certified. Presence in Mumbai, Bengaluru, SFO, London. 
Website: www.dronahq.com
About AICTE
Formed in November 1945 with a vision to promote the development of the education system in India, AICTE is the statutory body and the national-level council providing coordinated efforts for the development of technical education in the country. It is primarily the accrediting authority for institutions and has involvement in training, research and development of technical education.
Website: www.aicte-india.org
Copyright © Deltecs Infotech Pvt Ltd. All Rights Reserved