What is DronaHQ?
DronaHQ is a Digital Experience Platform with Low Code cross channel application development platform, Unified Container for housing all modern apps, API Genie for refactoring existing web apps or legacy apps, and Interchange tools to make on-premise solutions of workspace secure for digital devices. It allows you to inherit existing investments while transforming to digital enterprise.
85%
Faster Time-to-Value
for every App
40%
Investment Savings
on tools, resources
65%
Increased Adoption
even after a year
70%
Better ROI
on overall projects
Design and build custom business Apps.
Pack of RMAD tool set i.e. DHQ Studio a visual designing tool for rich user experience and powerful DHQ SDK with Device and REST API. Modernise legacy apps without API mediation using DHQ App Refactoring.
Customised demo
Single Native Container for all Apps.
DHQ Unified Endpoint Client (UEC) provides powerful security, SSO, offline sync and more, for all enterprise modern apps to be accessed over smartphones (iOS, Android, Windows), desktop, browser.
Tell me more
Unified Workspace for Digital Enterprise
Simple, secure, and cost-effective remote access solution to all your on-premises applications via mobile devices. Accelerate your Enterprise transition to Microservices by quickly building an API Gateway.
Learn more
Ready Apps
Marketplace.
200+ Ready Business Apps to suit every industry, department and role. Kickstart your custom app building process with an out-of-the-box set of components from Marketplace.
Explore further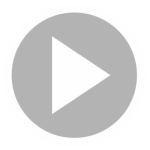 Adopting Unified App Strategy!
Watch Raja Ukil, CIO, Wipro Technologies sharing his views on adopting Unified App Strategy by building and extending apps on DronaHQ Platform. Resulting in meteoric rise in adoption and better ROI.

Gartner Hype Cycle for RMAD Tools.
DronaHQ included in Gartner Hype cycle for Rapid Mobile App Development Tool for ICT in India 2017. Gartner advices organisations are looking for high-productivity development tools that help in designing, development, delivery & management of apps by citizen developers.
Learn more

Build MicroService-based Apps.
MicroServices is a trend to focus on. One of the major influences to microservice architecture is the mobile web and the proliferation of native mobile applications. Highlighting how microservice apps helps rollout complex apps with respect to time-to-market, security, ease of development.
Attend webinar
Customers' Speak
Discover how easy it is to build secure, connected mobile apps that move your business forward.
This powerful platform, has helped us build full fledged mobile strategy for internal apps. We are now offering new apps and extending existing ones on single enterprise app. We have witnessed tremendous User Adoption.
 – Wipro CIO
An excellent platform for creating integrated web and mobile apps. The security framework DronaHQ has implemented is one of the best I've come across. Within an year we have more than 40 apps up and running on Container App.
– LTI CIO
With the DronaHQ app we have opened the floodgates for deploying micro apps. The whole business team is kicked about going aggressive on our mobile strategy. Haven't have developer hassles ever since!
– Kotak Securities